Discussion Starter
·
#1
·
It's taken me about a year and half to get it completed but I mapped out Denali's entire pedigree back as far as I could in every line. Back to a couple of the founding dogs of the breed. Through many dogs that are the foundation dogs of their kennels. Back to the early 1900s. Along the way I saved as many pics as I could find, and now have over 180.
For all the pics, you can see the album
HERE
.
A few pics..
1916, Scotty. "Imported from Siberia. One of Leonhard Seppala's lead dogs in 1916."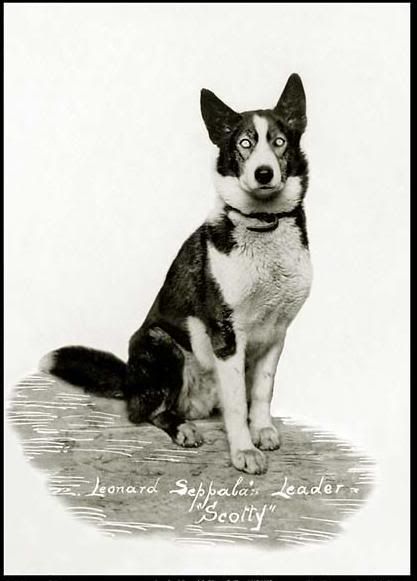 1925, Bonzo. "Foundation dog of the breed. First Siberian to be registered with the CKC."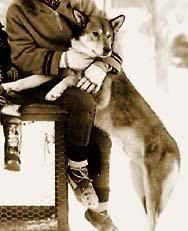 1925, Togo. Yes, the dog from the famous serum run! Balto is overrated lol.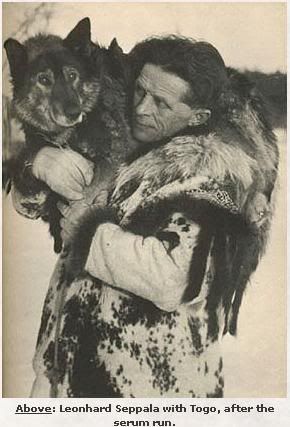 1931, Denali is related to both lead dogs, Kreevanka and Tserko. Also related to Bonzo.
1940, Foxstand's Shango at the lead
1952, Foxstand's Shamus is leading.
1969, CH Monadnock's Pando. "BISS--1957, 1958, 1959, 1960. Won 5 consecutive BOB at Westminster KC. BIS Brace with son Ch Monadnock's King. Won 1st Veteran Dog class when it was offered at the National in 1962. Was #1 Siberian in US in 1961 & 1962."
1974, MBIS/MBISS AM/ CAN CH Innisfree's Sierra Cinnar. "Best in Show-Westminster KC-Feb, 1980. Won BOB at the 1st independent Specialty Show of Canada-10/19-20/1979. First Siberian to place in the all-breed top ten winners. Was #1 Siberian in US in 1977, 1978 & 1979."