Every pet is unique – from their looks and personalities to their health and dietary needs. For most cats and dogs, their food should be formulated to suit their size, their activity levels, and their age. However, for pets that have certain health considerations, that just won't cut it. To truly thrive, your pet will need a tailored formula to support their individual dietary needs and one that is optimized to either target the root cause of their issues (e.g. the formulation of struvites in cats with UTIs) or to help support their everyday health (such as foods with prebiotics that help digestion).
This is why many experts and parents alike opt for specialized formulas, such as the #1 veterinarian-recommended Hill's Science Diet. This science-led nutrition for pets creates recipes as unique as your pet, specially made with a variety of common cat and dog health considerations in mind that affect both cats and dogs. And right now, you can get
Hill's Science Diet featured products for up to 15% off.
Hill's® Science Diet® Sensitive Stomach & Skin Adult Dry Dog Food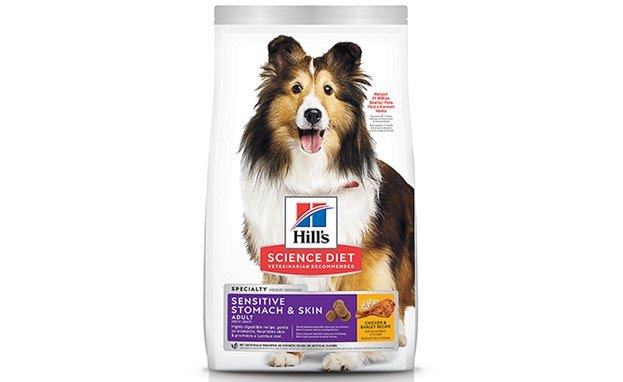 Created to be gentle on the sensitive stomach while nourishing a healthy skin and coat, this dry food provides optimal nutrient absorption and is highly digestible. Packed with Omega-6 fatty acids and Vitamin E, it helps promote a healthy coat and skin, and it also contains beet pulp, which is a potent prebiotic fiber, to support healthy digestion. This formula is perfect for dogs wanting nutritional support for their healthy skin and coat, dogs with sensitive stomachs, or dogs who could benefit from extra support for their digestive health.
Hill's® Science Diet® Sensitive Stomach & Skin Adult Dry Cat Food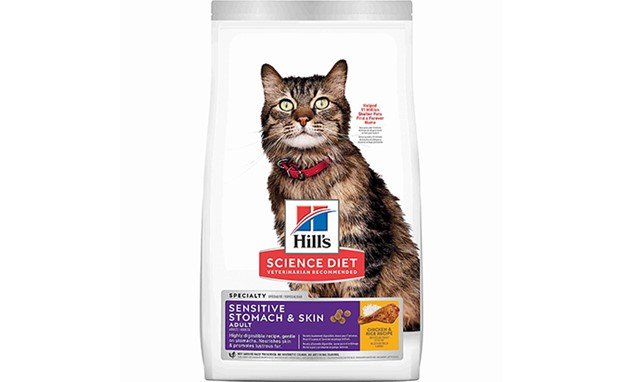 From difficult-to-pass hairballs to early morning vomiting routine, cats are no strangers to digestive issues. This dry food is formulated to optimize their digestion with its high digestibility and inclusion of FOS, a prebiotic fiber that helps support a healthy gut microbiome and encourages beneficial bacteria in the digestive tract. Of course, thanks to the Vitamin E and Omega-6 fatty acids, this formula will also promote your cat's healthy skin and coat.
Hill's® Science Diet® Perfect Digestion Adult Dry Dog Food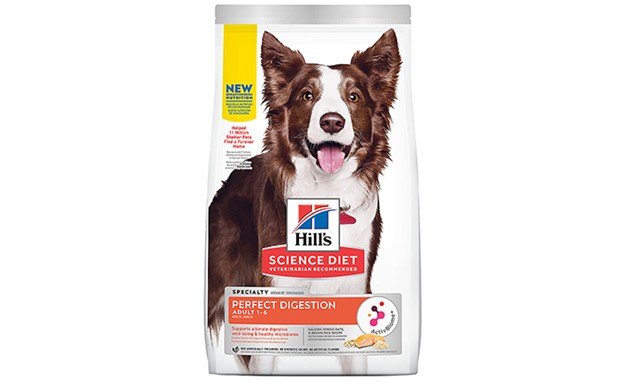 If it's not just a sensitive tummy that bothers your pet from time to time, but they actually struggle with digestive issues on a regular basis, their food needs to help support their gut microbiome, in addition to being nutritious and easy to digest. This formula contains an exclusive blend of prebiotics called ActivBiome+ Technology, which rapidly activates your pet's unique gut microbiome to promote their digestive health. In addition, it also contains natural ingredients that also support healthy digestion, such as whole grain oats and pumpkin.
Get 15%-off Select bags of Hill's Science Diet Specialty Foods at PetSmart.com! Valid 5/1 - 5/31
Hill's® Science Diet® Perfect Digestion Adult Dry Cat Food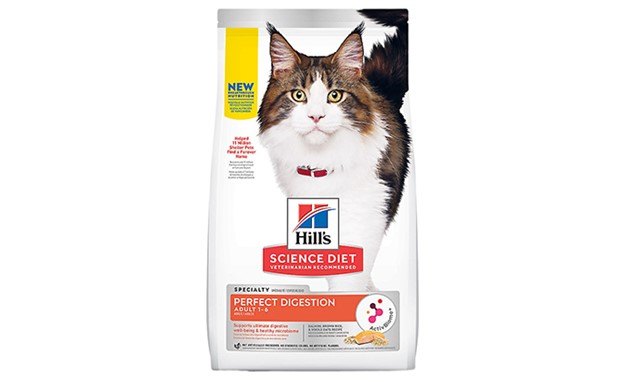 Easier poop pick-up and a healthy, happy cat – it's possible when the gut microbiome is in balance and thriving. To support your cat's digestive health, this dry food utilizes Hills Science Diet's revolutionary ActivBiome+ Technology, which contains a potent blend of prebiotics, whole grain oats, and pumpkin, and feeds the good microbes in the gut. As a result, your cat's body may be able to digest food better, and in the end, have a more regular stool.
Hill's® Science Diet® Perfect Weight Adult Dog Food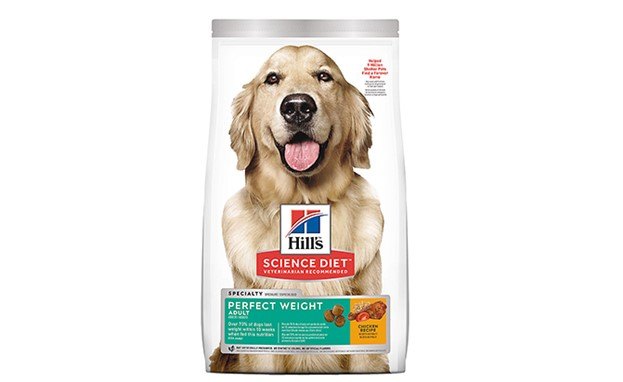 Maintaining a healthy weight and a lean body is important for any dog as it can stave off a variety of health issues induced by obesity. This weight management nutrition formula supports safe and effective weight loss for dogs, with clinical studies to back up its proven results. It was found to help 70% of adult dogs lose weight within 10 weeks when fed this diet, and is packed with healthy protein to support lean muscle maintenance while promoting weight management.
Hill's® Science Diet® Perfect Weight Adult Cat Food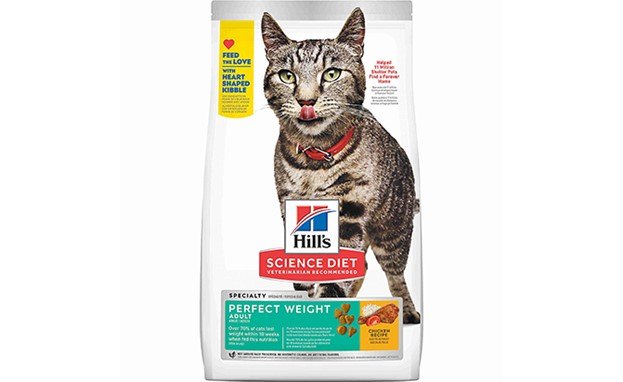 Chubby cats might be cute, but they can be affected by various health problems associated with being overweight. Formulated to have the taste kitties crave and be packed with nutrients while cutting back on calories, this cat food helped 70% of adult cats to lose weight within weeks, thanks to its revolutionary formula. Optimized both for weight loss and long-term weight management, this dry food also provides lean muscle support.
Hill's® Science Diet® Urinary Hairball Control Adult Dry Cat Food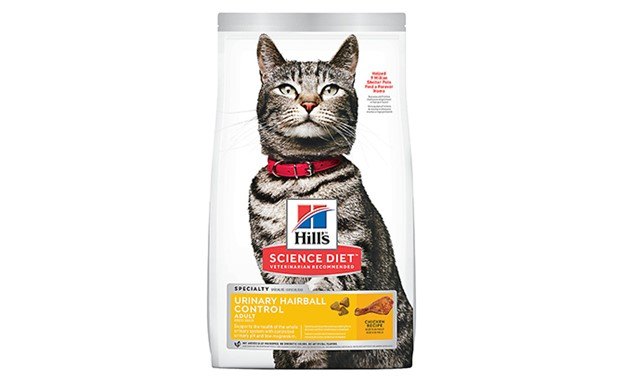 This formula supports the health of the whole urinary system and helps avoid hairball formation through a unique blend of nutrients -- both common concerns for cat pet parents! Studies have indicated that high levels of magnesium in pet food could be the culprit behind the formation of kidney and bladder stones, so this food contains optimal levels of the mineral to support your cat's overall urinary health. Furthermore, the natural fiber in the formula comfortably helps reduce hairballs, whereas Omega-6 and Vitamin E help maintain a healthy coat in the first place, making hairballs a much more manageable issue for cats.
Get 15%-off Select bags of Hill's Science Diet Specialty Foods at PetSmart.com! Valid 5/1 - 5/31