Hi
I found my dog yesterday morning and he had died overnight. I am struggling to determine why and need to try and make sense of it.
He was a very healthy 8.5 year old border collie. He has always been in perfect health and whilst recently he has been greying more and become a little more lethargic than in his puppyhood, he was showing no signs of ill health. He had never been poorly apart from a back strain from a bit of over-excited play about 5 years ago.
He was fed on Orijen senior, always wormed, always treated for dog fleas and has always been up to date with his vaccinations.
When I found him he had vomited and done a poo, in the position I found him. His stomach was hard.
I think I may have lost him to GDV. I last saw him at about 12.30am and he was walking about, but tired. He had (unsually for him) done a poo in the kitchen. I didn't click that something could be wrong and put it down to the fact he didnt do one when he was out earlier on. I found him at 9.30 am. When I moved him some air came from inside him like a burp.
Does it sound feasable that it was GDV? I just wish I could have been there, or clicked that something was wrong. I keep blaming myself. If not then what else could it have been that caused such a swift death in my otherwise perfectly healthy dog?
I don't know if a dog's stomach goes hard when it passes away, or if this is a sign of what caused his death. I feel sick to the bone thinking that while I was in bed sleeping that he was in pain and suffering while I could have tried to save his life.
Going to miss my boy so much
I now have to try and explain it all to my 3 year old daughter too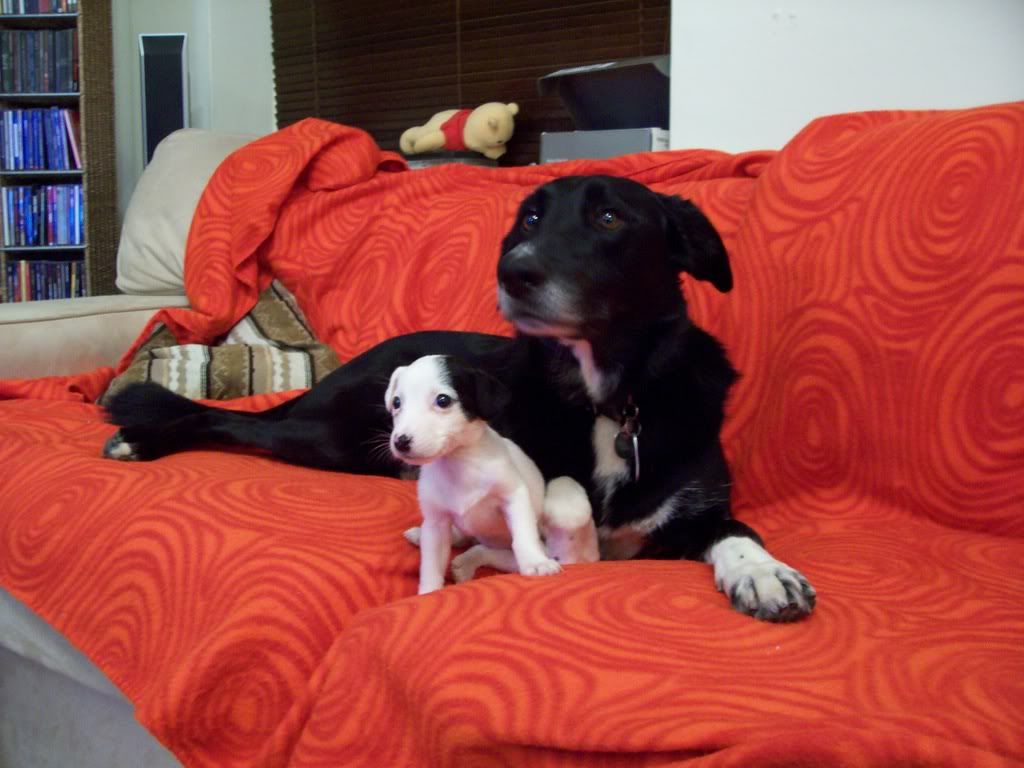 This was him aged 3 1/2 - My favourite photo of him