This is wyatt, My new little Deutsch-Drahthaar.. We picked him up at 8 weeks old and hes now about 11 weeks. Hes been going on point since he was only 4 weeks old! When hes 1 year and 2 years old we'll be bringing him to get tested for his retrieving and blood tracking capabilities, so that he can be bred.
We're feeding him Solid Gold WolfCub, his coat is coming in gorgeous (i was told food quality is the biggest factor in this), the white is nice thick and wirey, and the black is shiny, soft and lustrous.
hehe i love this little guy
We purchased Sirius puppy training and its worked wonders. We're crate training him for house breaking and using a tiny squirt gun to mitigate barking (and its working great!)... He's definitely a well behaved little boy. I seriously recommend the Sirius puppy training DVD, i cannot believe i got my 11 week old dog to stop biting, and he can sit, lay down, consistently.
Here are some pictures, Hes just 8 weeks old in these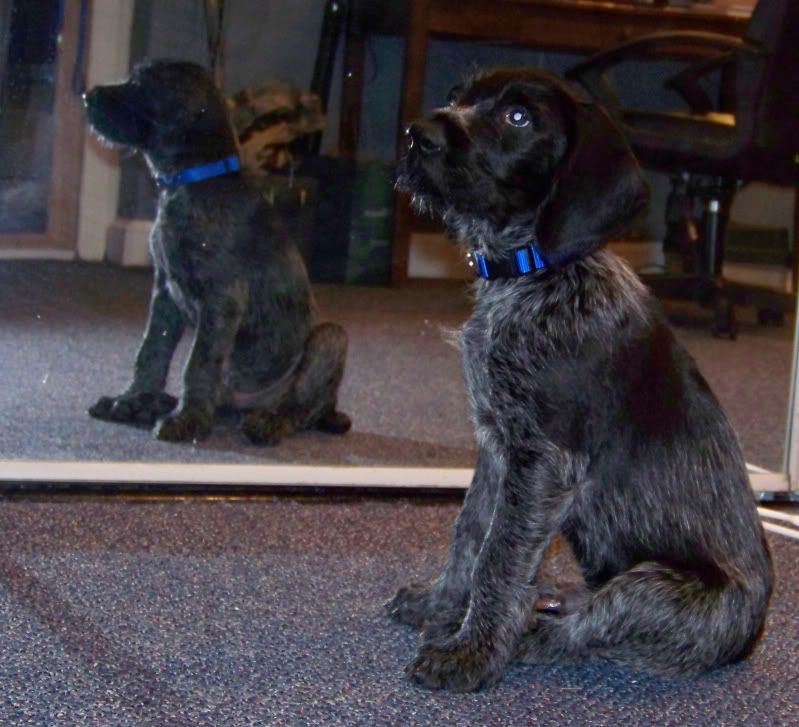 And here he is around 11 weeks