Discussion Starter
·
#1
·
Hi all. I am new to this forum, so hopefully I have chosen the right place to post this question!
Buddy is a 10yo crossbreed, originally a rescue dog so we don't know his parents etc. I'd love to find out 'what' he is! I've never seen a dog quite like him, and we are forever getting comments about the look of him when out walking. One of the favourites - 'that's the biggest terrier I've ever seen!' :laugh:
I'd say he is labrador size/build (though admittedly a bit on the stocky side....), but with long-ish wirey hair, and a more square snout/jaw. We've been asked before if he is a labradoodle, but I don't think so. His hair does have a lot of flicks to it, but no proper curls.
Here's some pictures, hopefully I've got enough angles, but I've got plenty more if any other specifics are needed: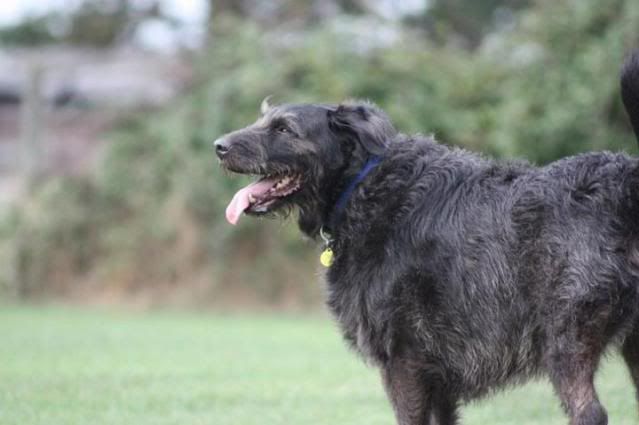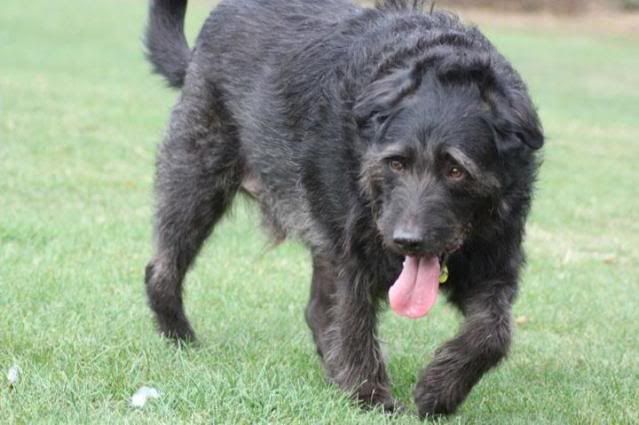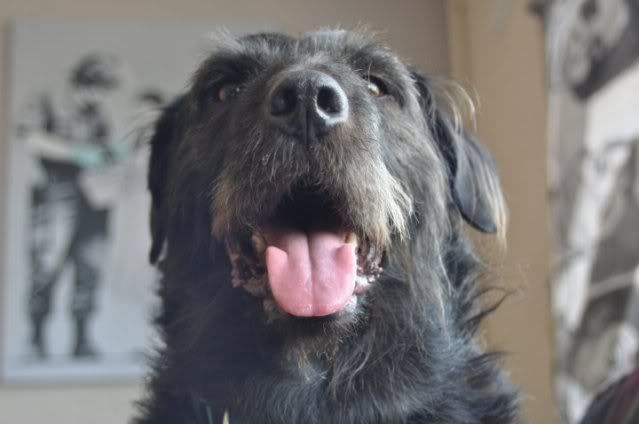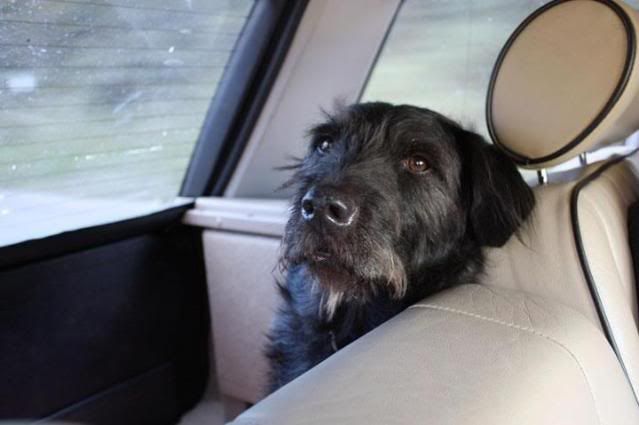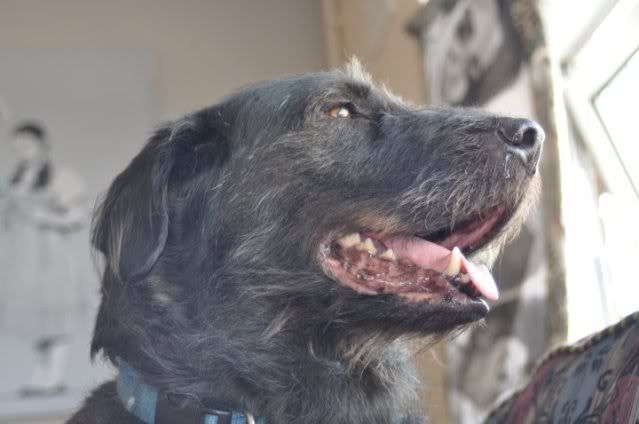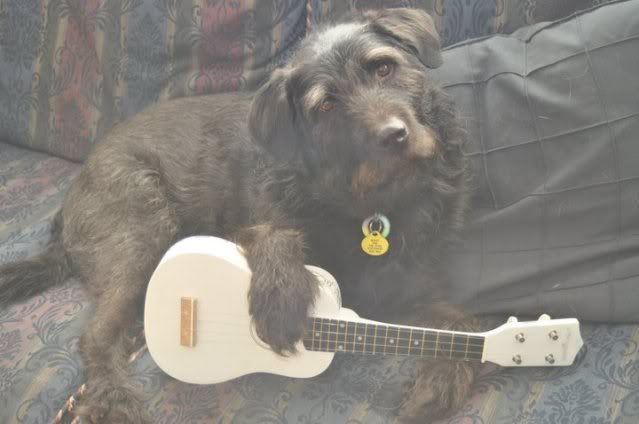 Personality-wise (please feel free to skip if this isn't necessary, I just wondered if some of his traits might be useful to identify him). Buddy loves everyone, both people and dogs. We do have another dog (a 4yo GSD) who Buddy is no longer interested in at all, but with every other dog he will do as much as he can to get close to it! When on a lead, he will cry and eventually start barking/screetching if he can't get to a dog, even if it's the other side of a field! He always approaches dogs in a friendly way, though can be a bit pushy and 'humpy'. :redface: To my knowledge, he has never
started
a fight with a dog, though if another dog is aggressive towards him, he doesn't back down. Buddy is a very vocal dog. He loves people, but sometimes barks at loud people in the street, and always barks at people outside our gate. Though he is the friendlist, cuddliest dog once they are inside. :laugh:
Buddy is a very lazy old dog. He looooves his walks, but when he's not out his favourite pasttime is definitely sleeping on the sofa (literally all day if he can, except if he needs a wee or it's dinner time!). Buddy is also very food-orientated and begs/drools a
lot
when we're eating.
Buddy isn't keen on water. He will go in for a paddle and a drink, but will never go into water if it's a bit of a steep drop, and won't go past elbow-height. One time he fell into a canal, went straight under and had to be pulled out and rescued. Not sure if it's a fear of water or if he genuinely just can't swim.
He's a pretty smart dog, knows all the basic commands (sit, paw, stay, lay down, spin, jump etc), and always did well when we used to take him to training lessons. He isn't really one for toys, unless he's in a particularly playful mood. Even then, he doesn't do 'fetch' etc, just a bit of tug-of-war with a stick. He's very destructive with toys. He would rather lay down and chew them into tiny pieces than run about playing with it. He is also very vocal when playing with sticks etc, growling and barking.
That's all I can think of for now. Apologies for the long read, and most of it might not have been needed. I just wanted to give as many details as I can, to hopefully narrow things down a bit! Would love to find out what breeds you all think he could be. I've got a few ideas myself, but I'll see what you doggy experts think first.
Thanks! Sophie.