Discussion Starter
•
#1
•
Hi everyone,
My husband and I adopted a puppy two weeks ago. We were told she was an AmStaff. She is now ~4 months old and I am starting to question that. Her head is not very boxy and she is thin (maybe she was underfed in her previous life?) I have attached pictures of her brother too (that is still up for adoption in IL!). At 4 months she weighs ~23 lbs.
She is SOOO precious and smart! She already knows how to sit, stay, lay down, roll over, play dead and beg! We are still working on her loose leash walking though... that has been a tough one! I just want to know what she is so when people ask I can answer!
I'd appreciate any input! Thank you!
Sweet Dee at ~3 months (~15 lbs):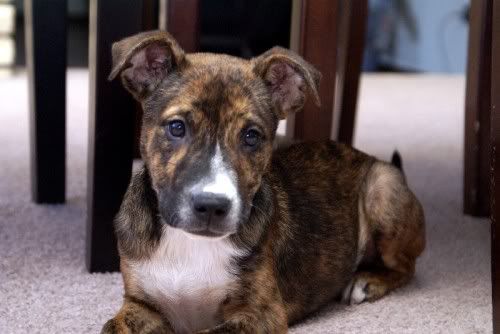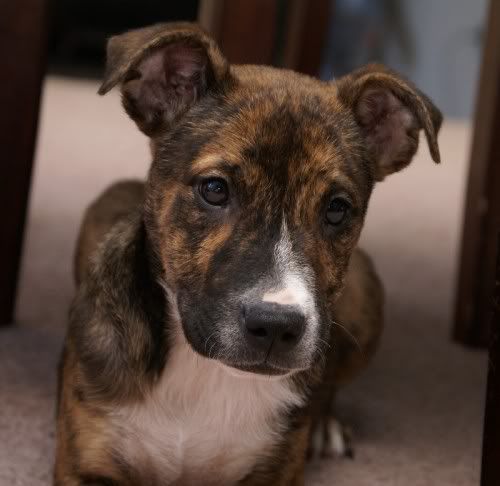 Sweet Dee at ~4 months (~23 lbs):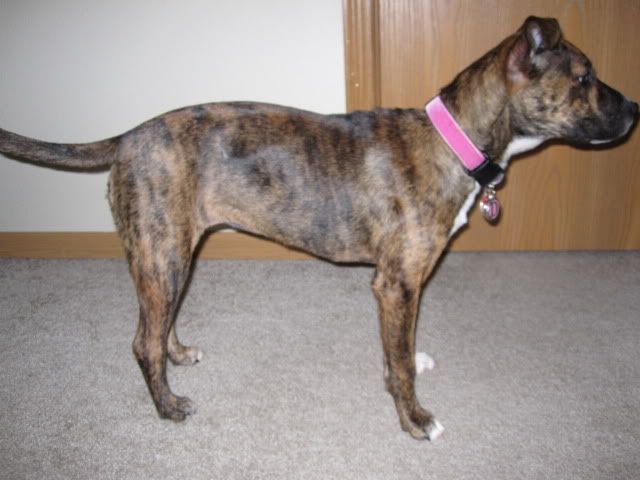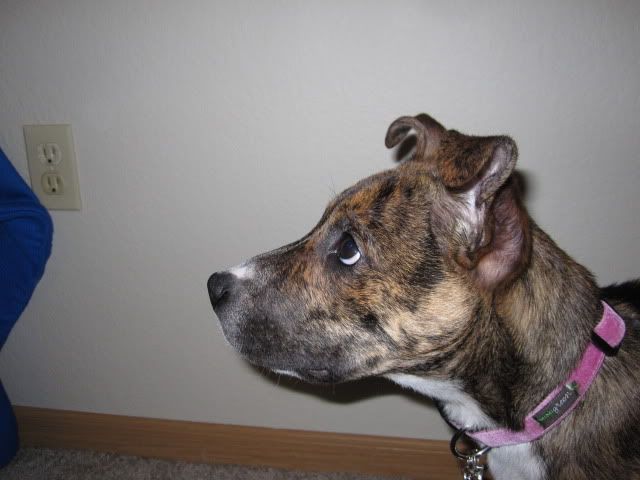 Sweet Dee's brother at ~3 months: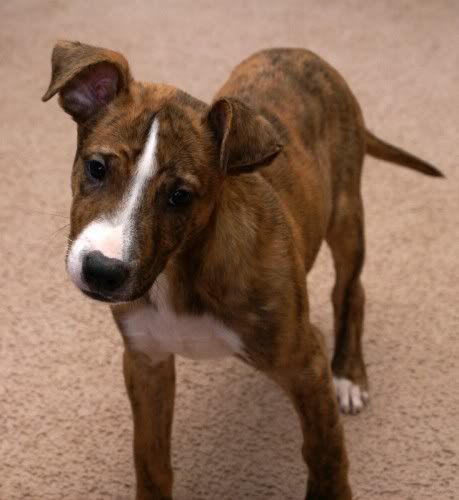 Dee's brother at ~4 months: