Discussion Starter
·
#1
·
Hello all,
I am currently living in Ontario Canada, with my two lovely dogs, who I adore, Bindi, and Tosa. Our sweet Tosa, is a resue from Mexico. We beleive she is a German Sheperd mix of some sort, and is really quite shy with strangers. It has taken her about four years to truely get used to people, as she was not treated very nicely as a puppy.
As for Bindi (also a rescue, this time from a local shelter), she is a delightful Lhasa Apso. She is feisty around strangers. But she is an extremelly lovely dog, with a big personality. I completely adore my little girl, and tend to use a few too many nick-names as well. I`m sure some of you can also relate to being a little obsessed with your dogs!
Here is my gorgeous Bindi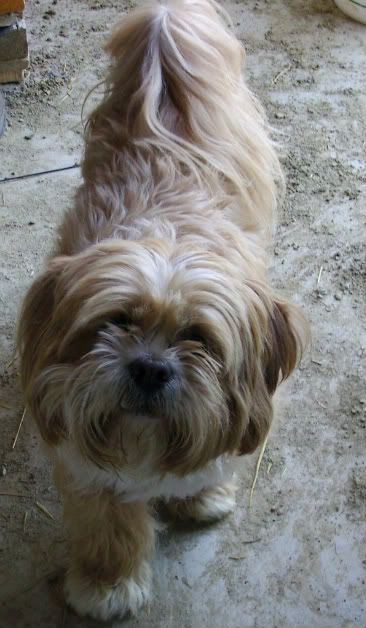 And my Tosa (She is horribly afraid of cameras, so I took this with my webcam. Sorry for bad quality!)
Thanks for looking!