Discussion Starter
·
#1
·
I just wanted to update everyone on how Kabota is doing. I see a lot of threads on this, and other, forum, all asking the same question:
How long? How long until my rescue is normal/not afraid/just a regular dog
? Obviously, Kabota is not all dogs, but if it helps any, here's his progress.
Thanksgiving, 2011: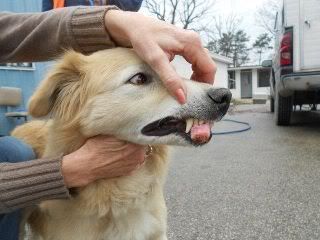 Kabota is dropped off at a high kill shelter in Kentucky with a tumor on his gum that is preventing him from eating. He has lost 30% of his body weight. He has been kept in a crate 24-7 for most of his life of 3-4 years. The owners profess not to care that he will be immediately killed, saying that he is worthless and can't learn anything. A shelter worker sees something in Kabota's eyes and begs a rescue in Pennsylvania to save him. The rescue agrees, against her better judgment, and scrapes together money for surgery and convinces an already overloaded foster home to take him for a week until transport north can be arranged.
By the time I got him on December 11th, the tumor was removed and Kabota had gained a little weight. He is terrified and completely shut down. The sound of his tag hitting the food bowl scares him and he has to be hand fed. He spends 2 weeks on the couch. He will go outside for walks, but he has little reaction to anything. I spend several weeks rewarding every glance in my direction and any trip off the couch heavily.
After 3 weeks, his prey drive emerges, in a big way. I learn he'll chase anything, birds in flight, cats, bits of trash blowing in the wind. He starts to explore the house. Training is frustrating. He won't try anything, he seems afraid to sit on command.
After 4 weeks, he grabs a stuffed sheep from a box on the floor of the groomers. He loves his sheepy. He carries it everywhere. He still doesn't play. No longer afraid of the food bowl, he now eats so fast, he chokes and pukes it back up. I start feeding him from toys. Clicker training improves his responses, but he's still very shut down. I give up on words and move to gestures only, which solves the problem.
After 6 weeks, I make a flirt pole. He loves it. He can't get enough of chasing stuffed toys on a string. He rips the eyes right off of sheepy. He begins to chew all sorts of things: pillows, slippers, underwear, socks, sponges.
After 3 months, Kabota finds his voice. He howls and bays and barks for no reason anyone can see. He plays all the time now. He goes into rooms by himself. He has reached a good lean weight, his fur is shiny and silky, his eyes are bright and he can jump 2.5 times his own height without difficulty.
We are now at four months. I've finally seen Kabota smile. He has mastered the gestures and verbals for sit, lay down, spin and stay. His recall is fantastic, even at the dog park. He requests play by barking. He loves clicker training. He actually goes into the basement on his own after four months of unsuccessfully trying to coax him down there.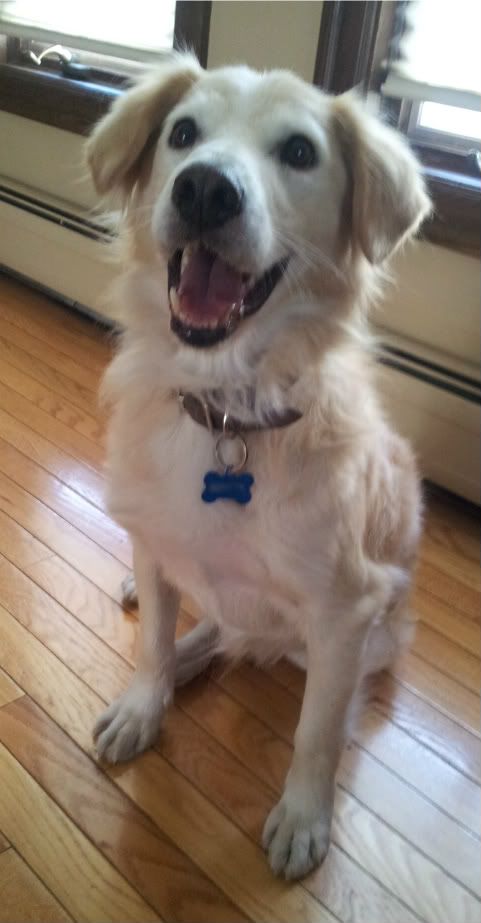 So, all I can say is have patience. Have patience, be flexible and buy a lot of treats. Your dog will get there. It will take a while, but he will find his way.