Today marks two years since we brought Kim home from her foster home...hard to believe so much times has passed. I am so very lucky to have this sweet girl in my life, and hope we have many many years to go.
I could go on and on about her but...I think you guys know how much I adore my baby girl. Everything I've learned and studied has been for this girl, and she's repaid me a hundredfold. I can't honestly say she makes me laugh every single day (I often get the feeling she's laughing at me as well but that's another issue). She's still truly my Golden Girl...
So in continuation of last year's
honorary thread
, here are a few highlights from the last year:
We got Kim this lifejacket as a puppy...she was supposed to max out at 30lbs and this was rated for up to 45lbs...I still remember telling DH, "oh this is perfect, even if she gets bigger than expected she won't grow out of this one!" Well...um...she did lol (she looks uncomfortable because the thing fit like a corset):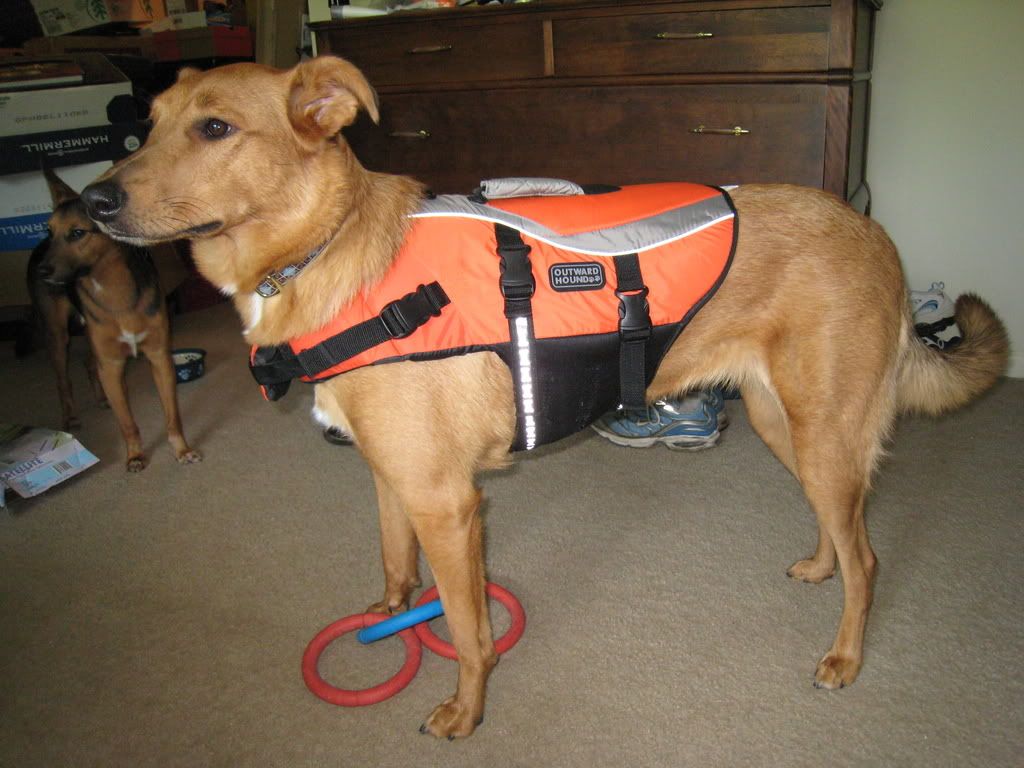 We also moved two states west, to the prairie, so Kim got to pack up her things (she tried leaving Webster behind...no dice) and hit the road. Along the way she apparently decided her seat belt harness was not enough protection and took matters into her own paws: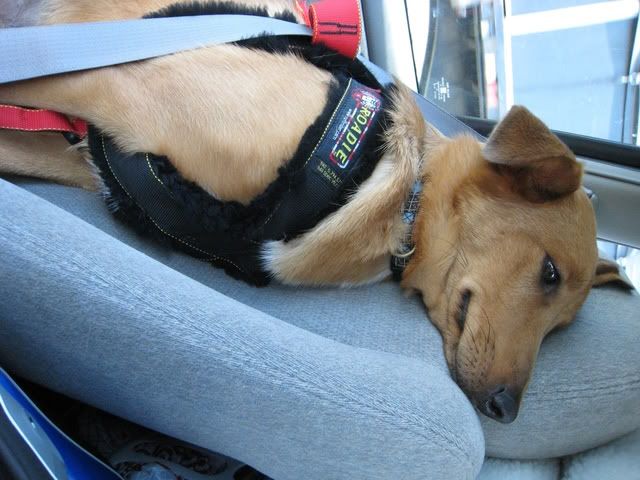 But she was rewarded at the end of her journey with a deck from which to spy on neighbors and her very own yard (can you feel the enthusiasm? lol):
She stayed busy,though, and picked up exotic skills like ball levitation...
*more*