Discussion Starter
·
#1
·
Thanks to the help of my GoPro camera!
Anywyas... this has been the great mystery going on for months now... I absolutely could not keep Piper inside the fence. I went over the entire fence looking for loose spots... there were a couple possibilities so I fixed all those, and yet she still continued to get out. She would not do it while I was there, only after I left. So then I tried strapping the camera to her, and she wouldn't do it with the camera on.... I tried every scenario, leaving, etc... and she wouldn't do it. Then soon as the camera came off, she was out again. So it's had me stumped for a couple of months now
So today I decided to give it a shot again..... sure enough, she finally caved and revealed her secrets.... bwahahahahah
The camera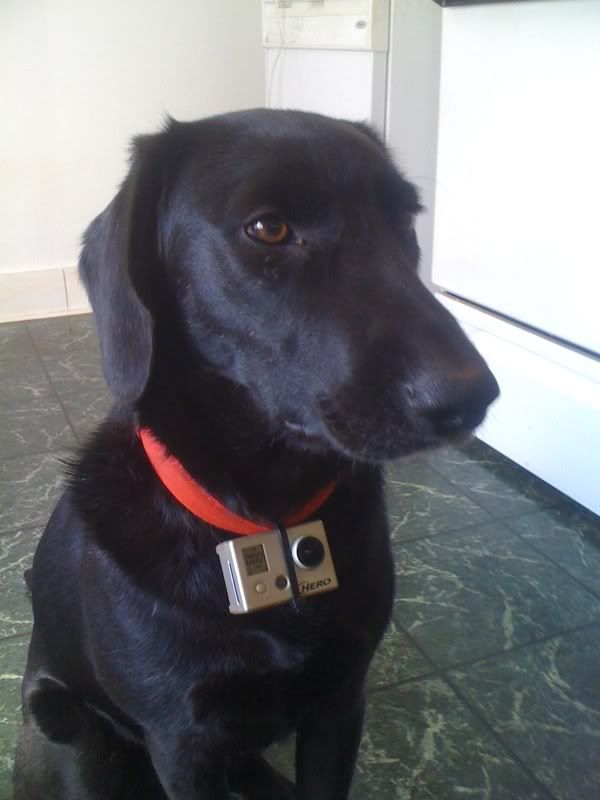 Video
Yup.... not what I would have imagined either, lol. I thought for sure she had to be jumping it or something.... I never would have thought she'd fit through the little squares. Guess I was wrong!
Piper isn't a huge dog, but she's still not exactly tiny either.... still 54 lbs. Really surprised she fit through there
For a better perspective of how big the opening was.... this is the one she went out of, compared to my hand
So I fixed the fence in every spot that had the wider squares like this part had, which wasn't very much (the rest of the fence around the yard is a different brand and the squares are quite a bit smaller). I used the rabbit fencing that I had used to make their little playpen with out in the front yard when I first got them... forgot I still had it laying around after I tore it down in the spring last year. Turned her loose again and hung around the house for awhile... still there. So then I left for a couple of hours, come home, and everybody was still accounted for. Excellent!! Now to see how long it lasts.... lol