Well, these are old photo's from last February, of this year, but I wanted to share them anyway. These were taken right before I lost Moomoo. None of the dogs were clean for these pictures, I kinda just took the photos on a whim, lol.
My 2 favorites: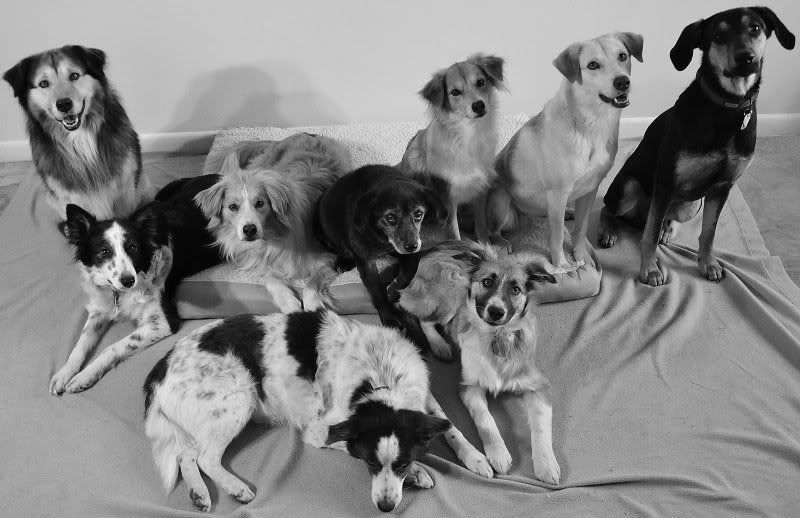 ***Names may be easier on this pic.
Back row, L-R: Toehuntai, Baby, Tj, Camillia, Emerald, Saphira, & Shep
Two in front, L-R: Moomoo & Tidbit
~ And then my blooper keepers:
This was one of the first shots. I quickly figured out that I needed to seperate the 2 puppies, Shep & Tidbit, LOL!
(Shep's claws are shorter now. I don't normally let them get like that.)

This is a favorite, I think because it has Moomoo upfront and center. Another thing I like about this photo is that I KNOW all 9 dogs were in this frame but later had to take a double look, lol.
Can you find ALL 9 dogs in this photo?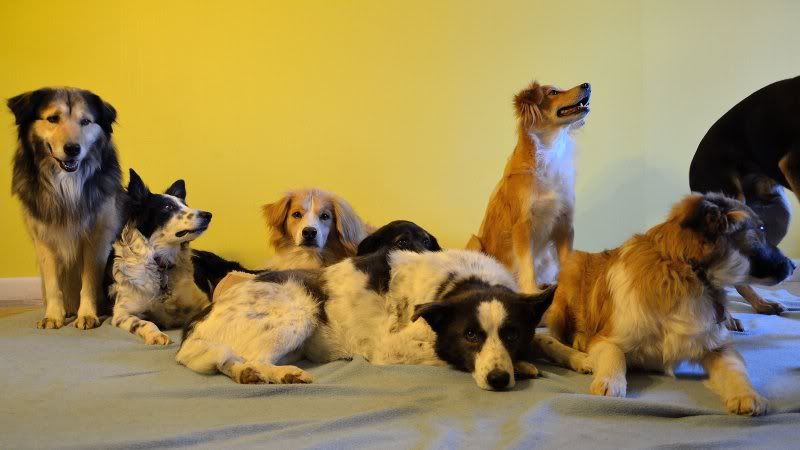 And this is when they started to get bored with the "game" of picture-time.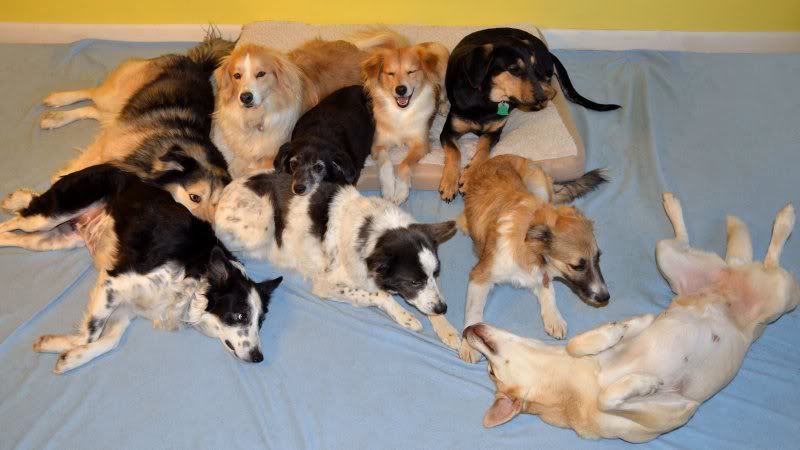 Seriously bored now Mom. Are we done yet?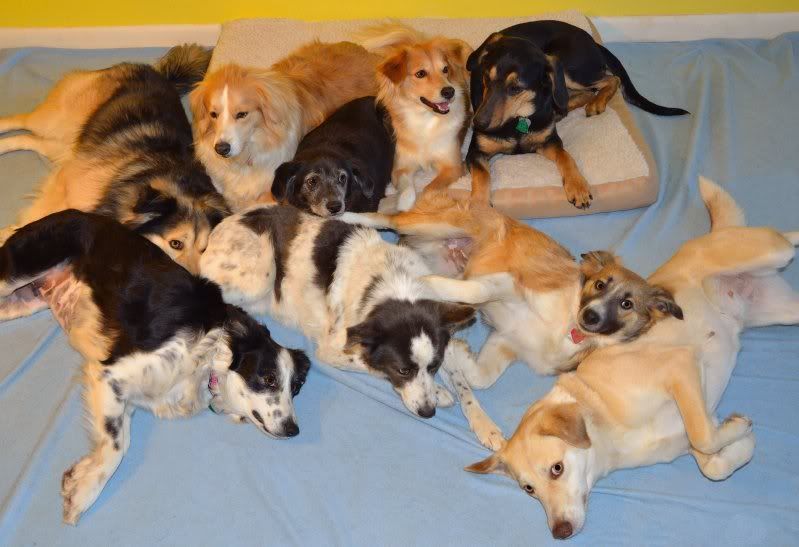 Then Saphira rolled over, squishing Tidbit. I also LOVE Toehuntai's and Tj's head placement over Camillia's back!
I think I shared this before but here it is again. This was my original group shot prior to adding Shep and Tidbit. Baby was brand new. She just HAD to look down right when I took the picture, lol. This photo was back from 05/11/2011.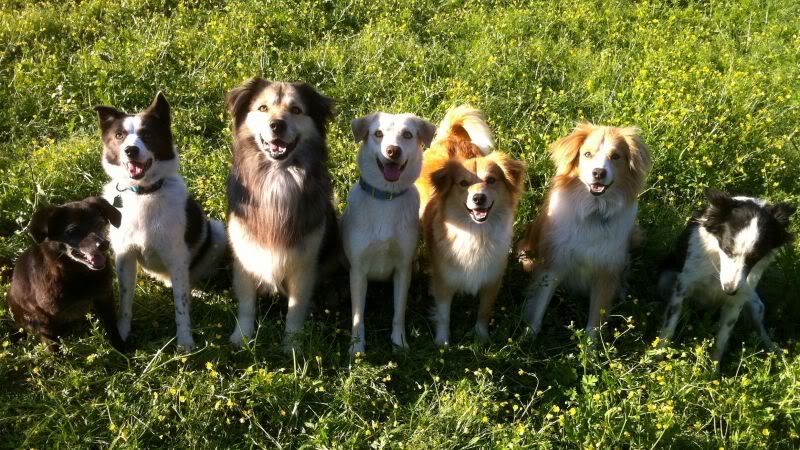 Thanks for looking!