Discussion Starter
•
#1
•
This weekend I participated in a fundraising hike with Luna to provide PTSD service dogs to local first responders that need them. Here are pictures! (sorry about the size, photobucket is not letting me resize, sigh)
*Disclaimer, not all photos were taken by me. Some were taken by the event photographer and some were taken by my dad.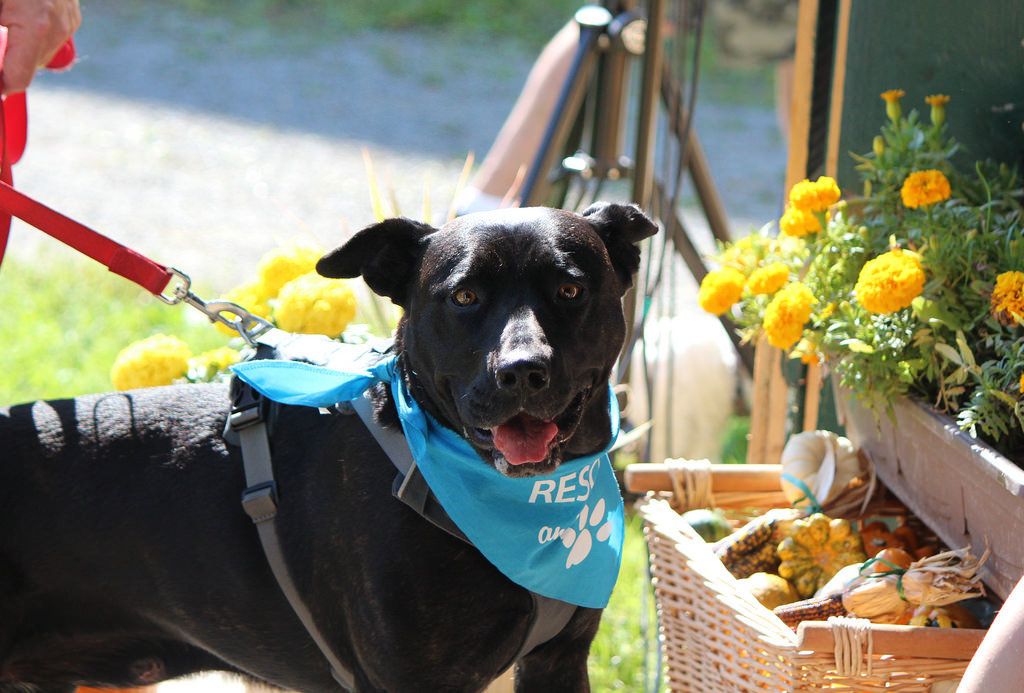 I love this picture. I was completely unaware it was happening (this was when we just arrived and I was registering) but Luna was obviously -so- ready for her close up. "Yes! Take my photo! Aren't I fabulous!"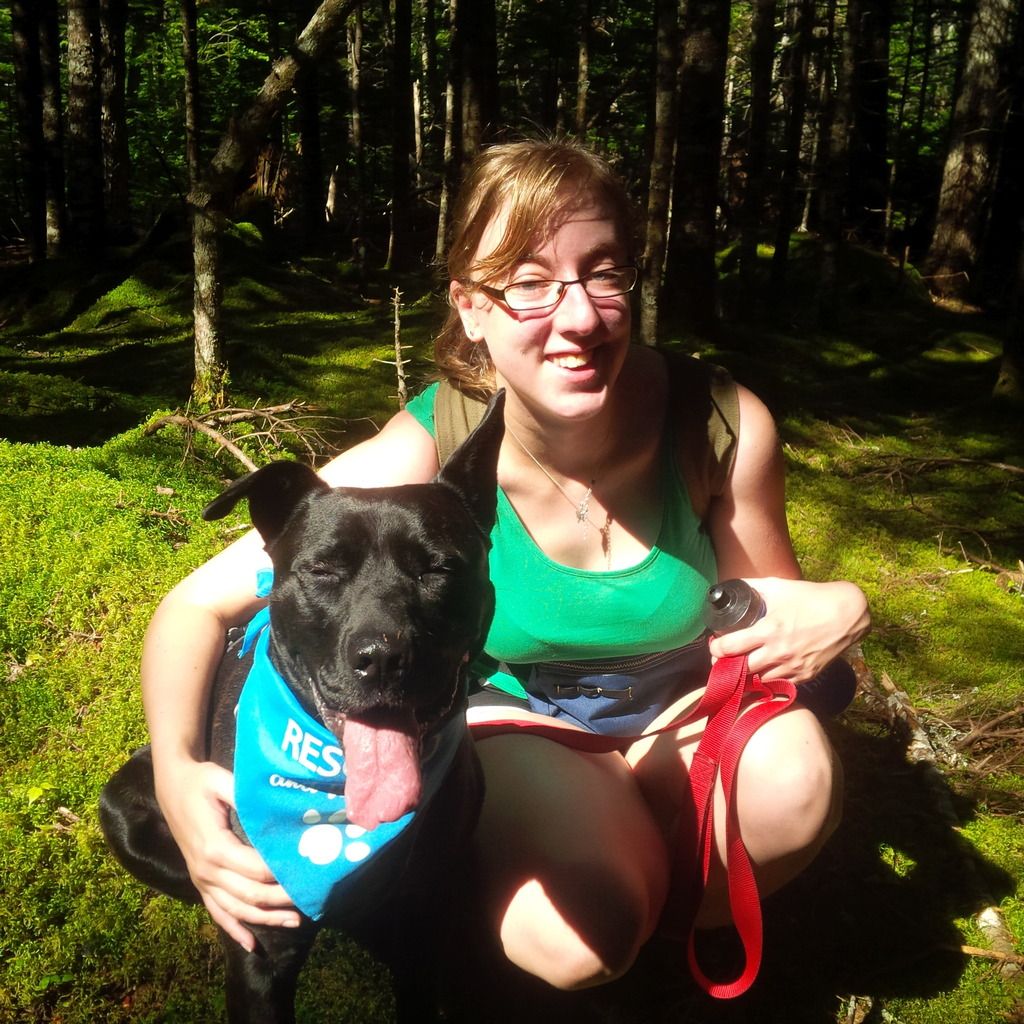 Derpy picture of me and Fish face on the hike.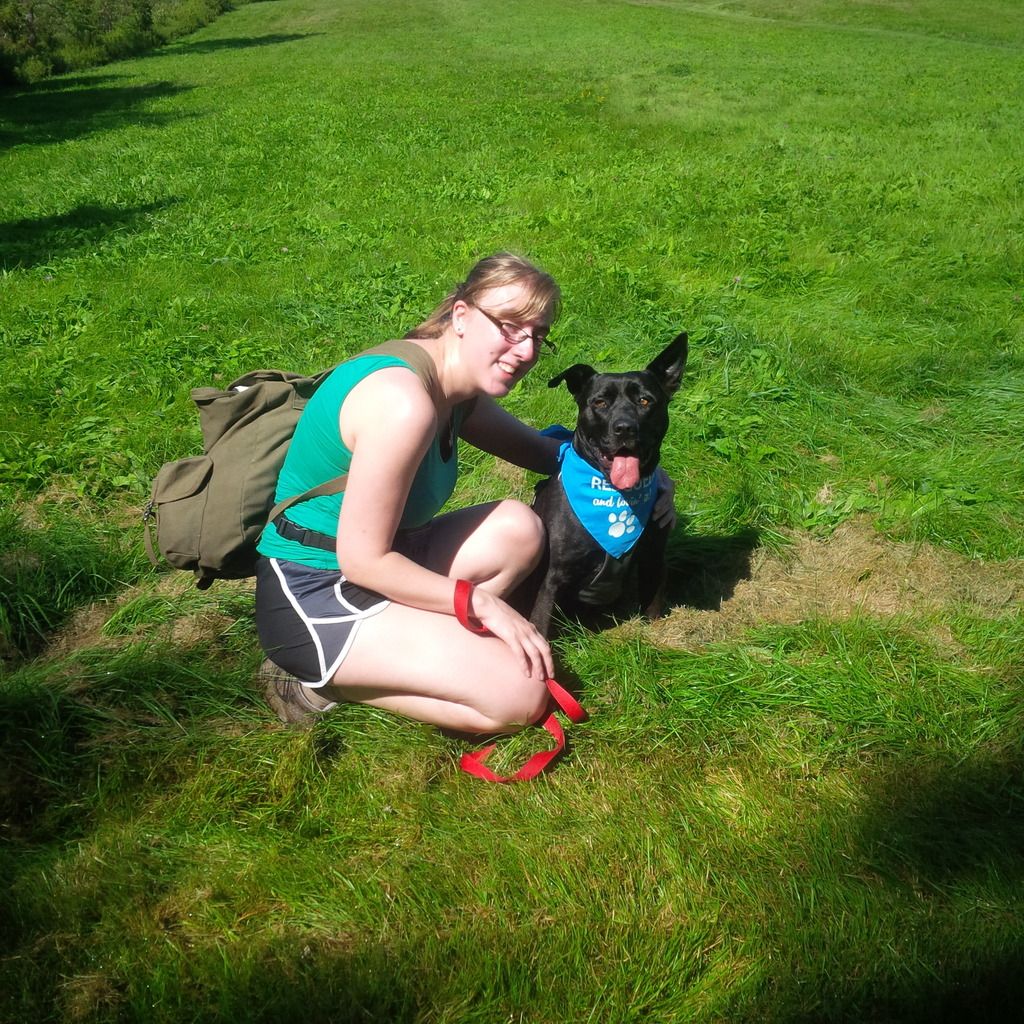 Hanging out at our spot after the hike. Luna was very interested in something in some trees near us.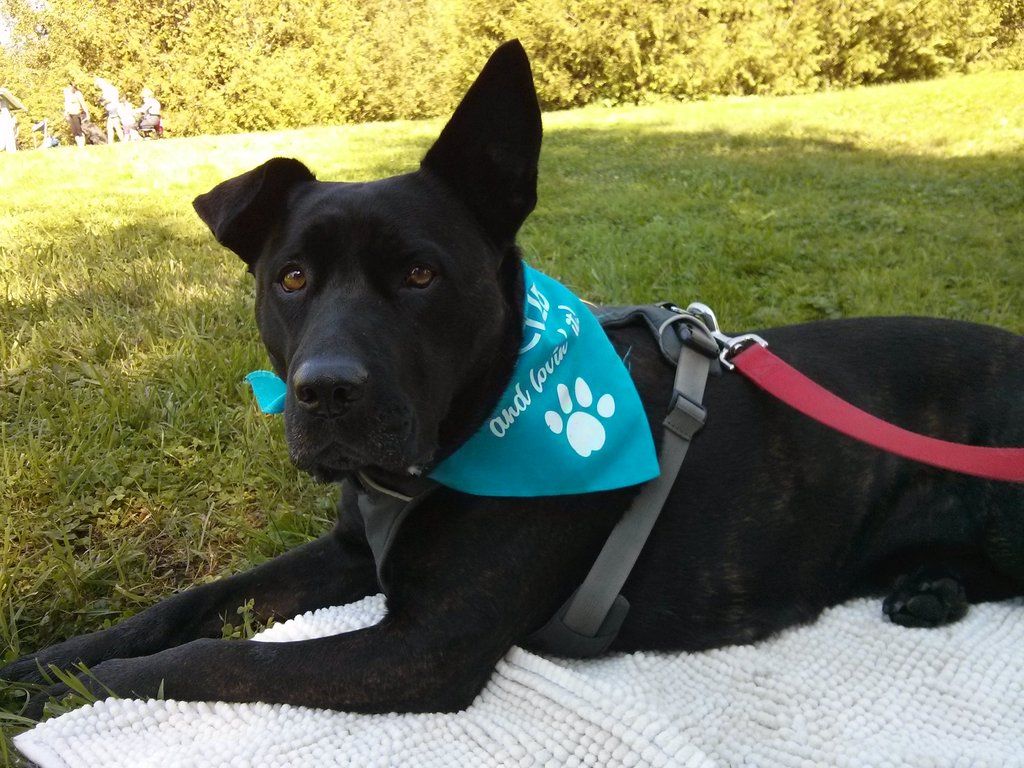 Walking back to our seats after getting lunch! It was so neat, they were serving gourmet veggie dogs, and the menu was dog themed so each option was a breed name. "The German Shepherd" "The Saint Bernard" "The Chihuahua" etc. I got "The Staffodshire Terrier"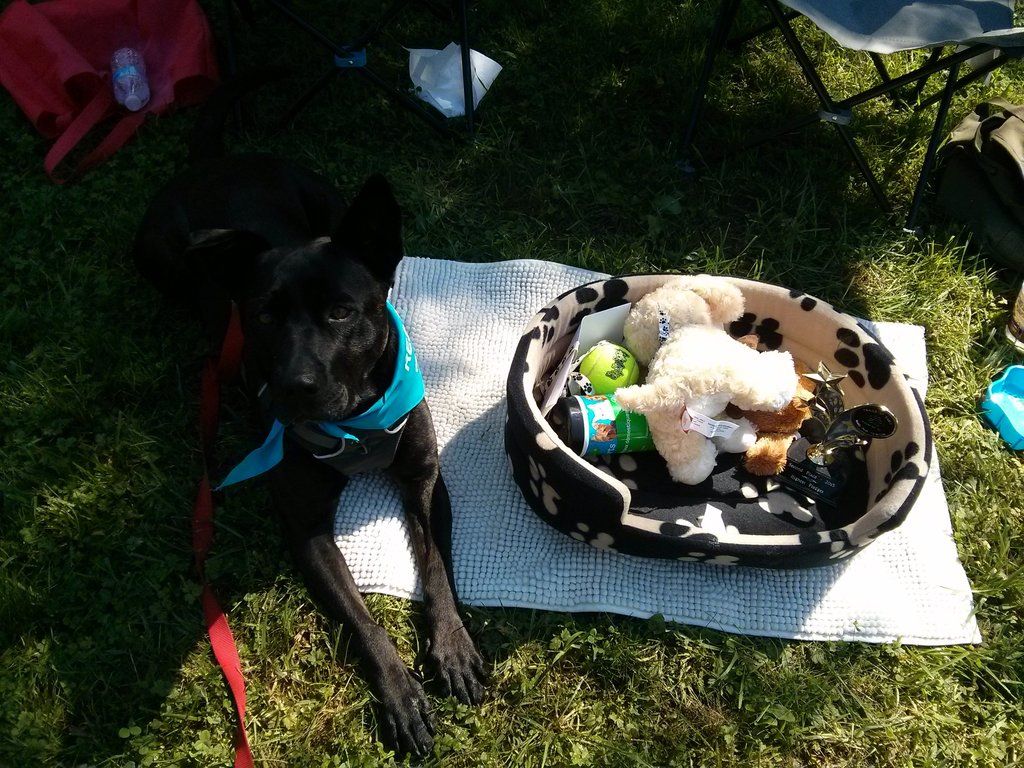 We won a prize for raising the 2nd highest amount of donations!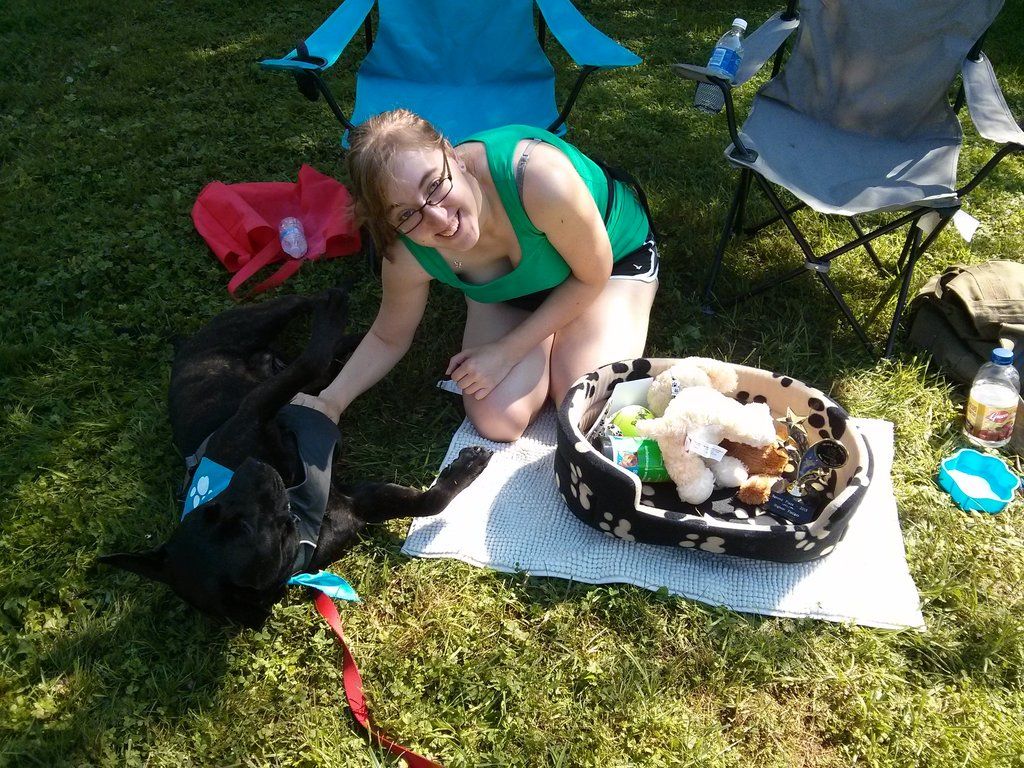 Dad "You want -that- picture?"
Me "Oh yea, I want this picture."
I think Luna got tired of posing nicely.
It was just a really nice event. Beautiful weather and wonderful people. The person who runs the foundation that trains the service dogs (who also has PTSD himself) made a brief speech about the dogs and how much of a difference they make to the lives of their owners. I was kneeling on the ground with Luna and she came up to me and stood on my legs and put her head on my shoulder like she was hugging me. It was such a precious moment. Like she was trying to say she loved and needed me too.
It is so cool to me that Luna was able to directly help people in need. Yea, she didn't do the fundraising herself. but I would have never even considered participating in an event like this if I didn't have her, and a lot of the people who donated I wouldn't know if I didn't have her.
Okay enough sentiment 2nd post puppy pics...