Discussion Starter
·
#1
·
Well, we finally built the agility equipment. Took us about 2 hours from start to finish including clean up and play time, total cost was less than $30 for both pieces.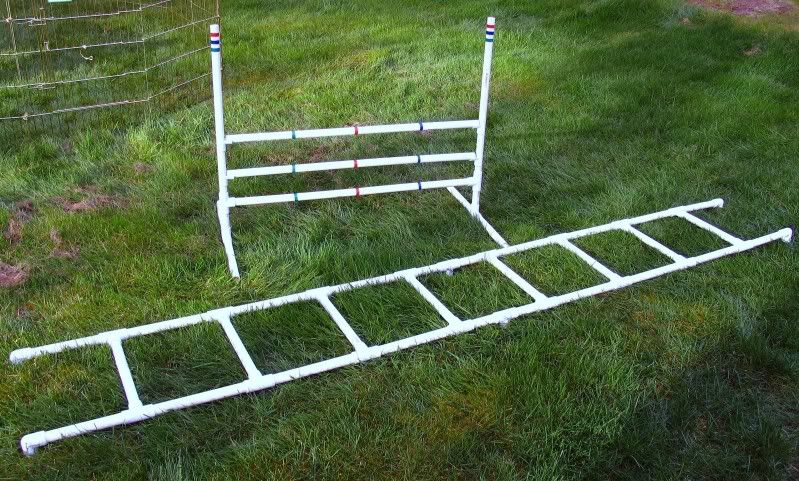 Jump: The bottom jump is 6" then the other 2 we have set at 10" & 15" for now.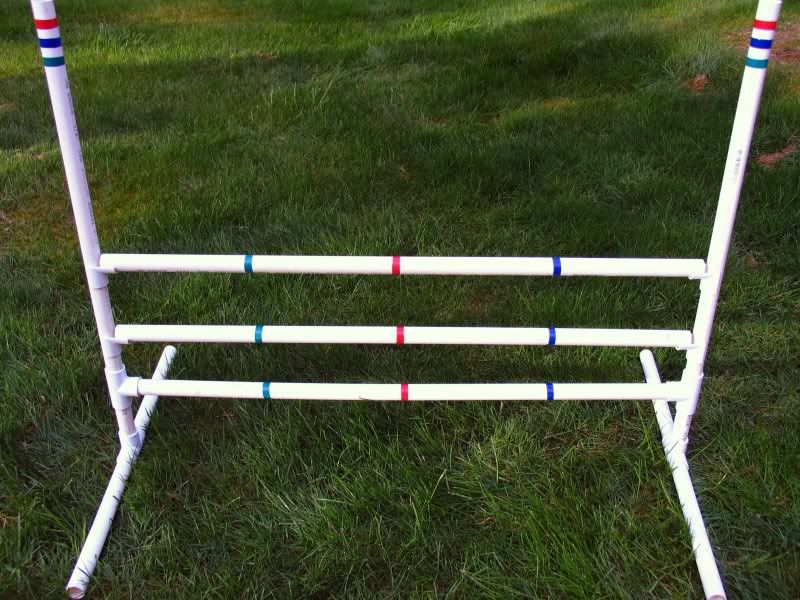 Ladder: The photo shows the caps we bought to use as a lift for when they are ready for it to be raised up.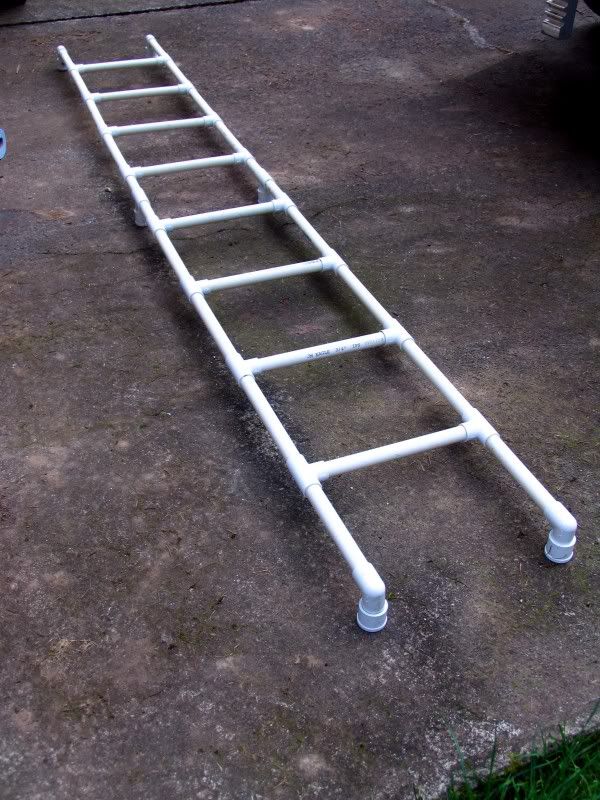 This is what the dogs did while we were building:
Chloe testing out the equipment: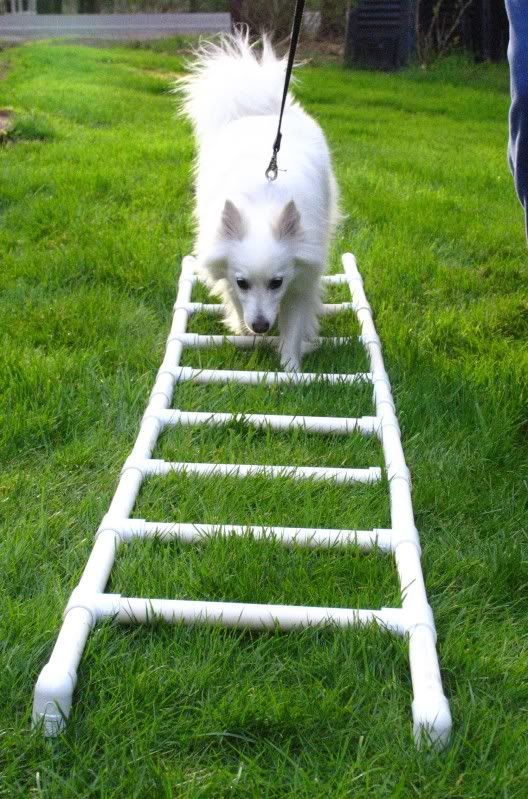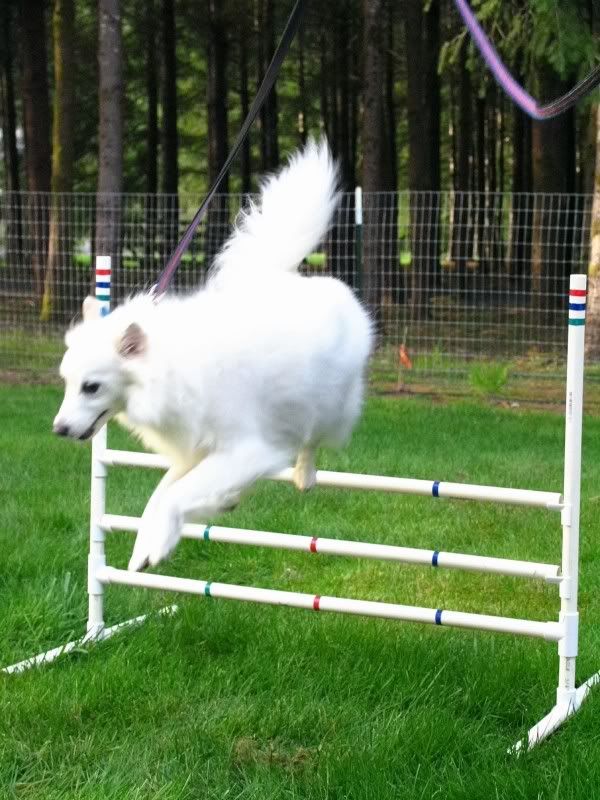 Skyler on equipment: Don't worry, that 6" is barely a hop for him.