Discussion Starter
•
#1
•
Sassy has had a fatty skin tag on her right hind leg. It started out white in color and about the size of my thumb nail. But necently it's gotten bigger, and now it's split open and bleeding. And it looks like her entire leg is swollen. I can't get her to the vet till Tuesday, but I was wondering if anyone could tell me what it looks like?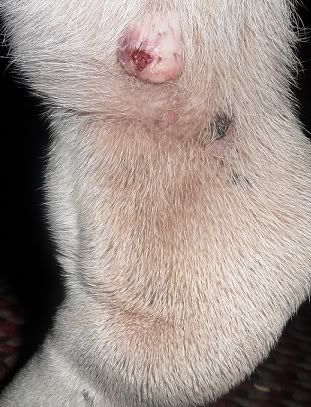 Showing how swollen her leg is.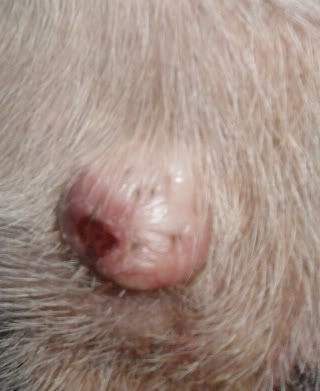 The open spot.
She does have Shar-pei fever and last month she had surgery on her other leg to remove a mass. I'm hoping this isn't cancerous. We already owe 2000 dollars from Zeus's illness and death. I'm just greatfull I have a wonderfull vet who let's us make payments, and he cares more about my dog then the money.