Discussion Starter
·
#1
·
Faolan, Legend, my fiance, and I all went for a nice long walk at the park and then Faolan cooled off in the lake afterwards. I had hoped Legend would get in too but he didn't. He enjoyed the walk though and is now napping next to me on the couch as I make this thread.
Anyways, my fiance brought the good camera this time so I have lots of great pictures of Faolan playing in the lake!
We took him with his backpack on (random one we got off craigslist for $20) so he could carry our water bottles and his 30-ft leash
On the trail! (It wasn't THAT dark, it's just because we used flash and it was cloudy and we're under a bunch of trees)
Lake time!
By the boat ramp
Exploring under water
"WOAH! It looks freaky down there!"
"I'm so awesome"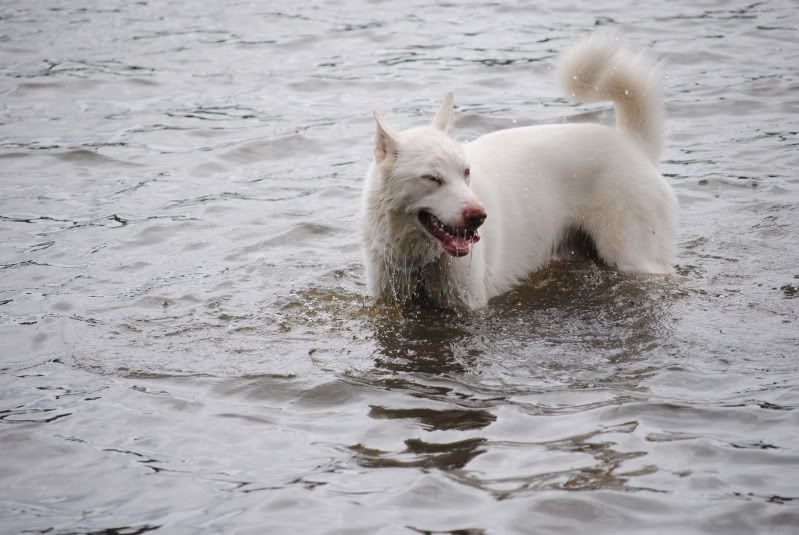 Checking out whatever is under the log
Apparently, he tried to sniff
More to come!