I can't really lie...since I was a kid I've wanted to be that person taking festive themed shots of their pets. So with Fall (my favorite season) officially underway and Tristan now old enough to pose and whatnot, I gave it a shot. This was the result -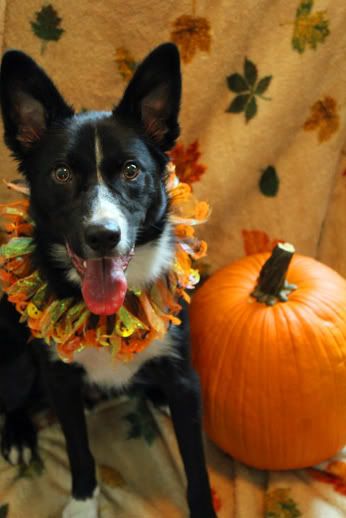 The focus could be a little better but overall, I'm pretty happy with how it came out. Trist was super forgiving and sat there patiently for me while I adjusted this and that. All his toys were just out of frame in their box and he wanted so badly to just bolt over there any play.
I did of course, also ply him with lots of treats to make up for that collar lol.
And then these last ones are just a few derpy shots from a play session with my cousin's Staffy mix -
This one...I don't even know, it's like that once in a lifetime shot. They look like deranged demon dogs lol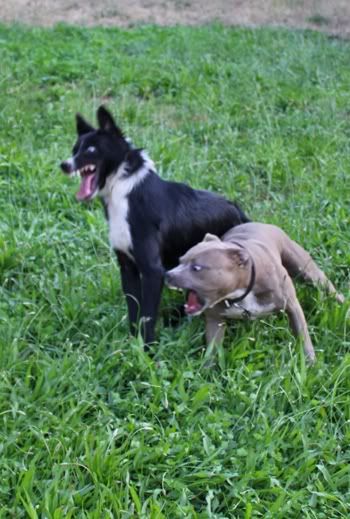 This one is definitely my favorite. Trist looks like a total perv watching Wiggles from a distance as she thrashes around in the grass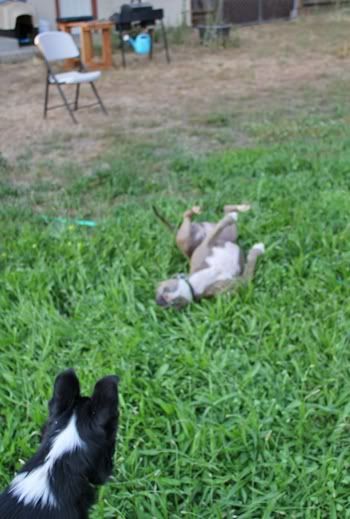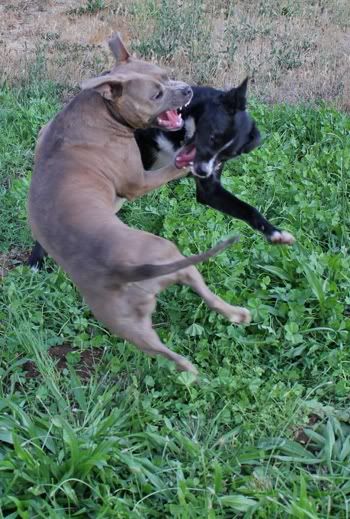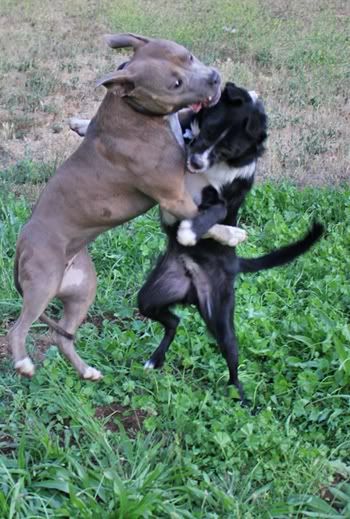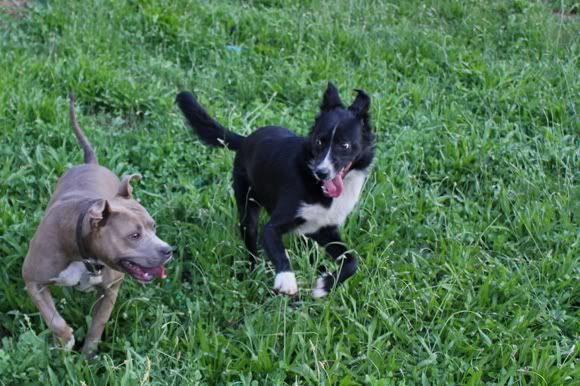 Plus a bonus shot of just the lovely Wiggles -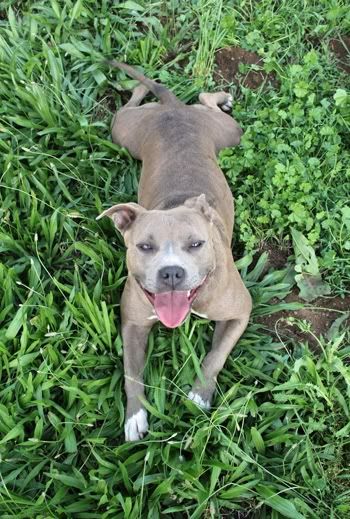 Thanks for looking!