Well I took a vacation day today with the intent to take the dogs on a long hike since we haven't gone in quite a long time. Due to an unforeseeable accident involving my foot on Saturday, we knocked the hike down to 4-5 miles instead of something more substantial, but threw in fishing as well with the dogs tethered on long lines so they could do some limited exploring (okay the fishing was mostly for me).
Regardless it was nice to get out in the woods, and a beautiful day to do it. I snapped a few pics along the way that I wanted to share!
All ready to go...backpacks, dogs' medical record binders to leave in my car, and leashes: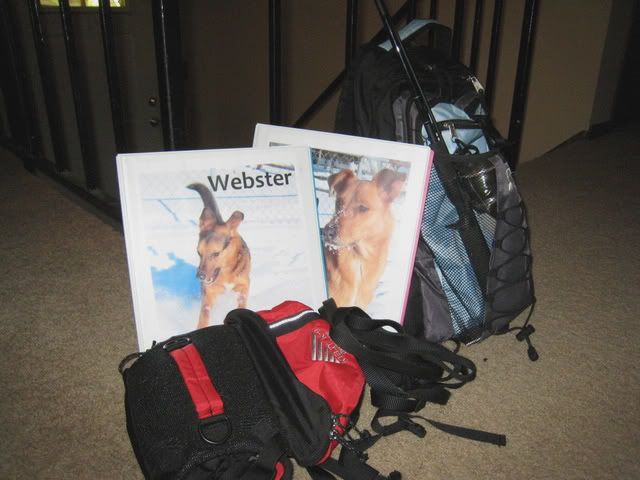 At the trail head...I think it's obvious which of the three of us was slacking off today (note the backpacks).
They were watching a bird skip across the grass...interpret their expressions as you see fit lol: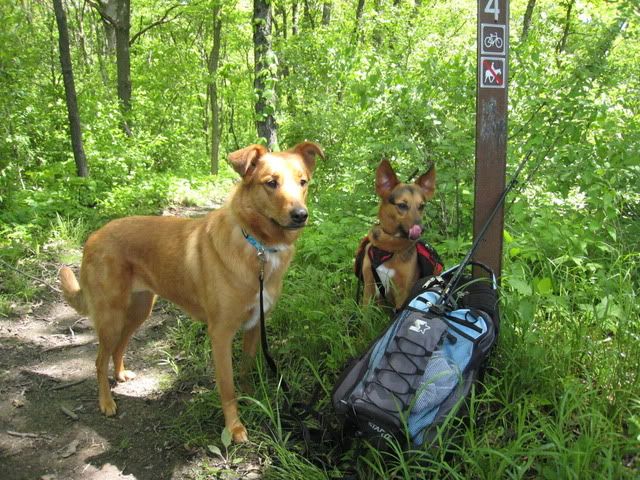 *sniffsniffsniffsniffsniff*
(ummm no guys you are not pulling me through the woods, sorry)
Okay so maybe giving them baths on Friday was poor timing: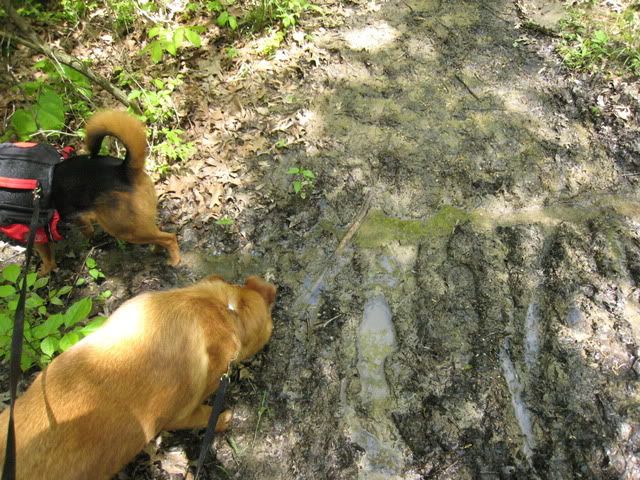 *more*