I've mentioned elsewhere that my housemate got a cat a few weeks ago. Recently Mumble realized that the cat came with toys! Yesterday he was quite fond of her tiny plush elephant. But today, oh today he found this little tinkly plastic ball.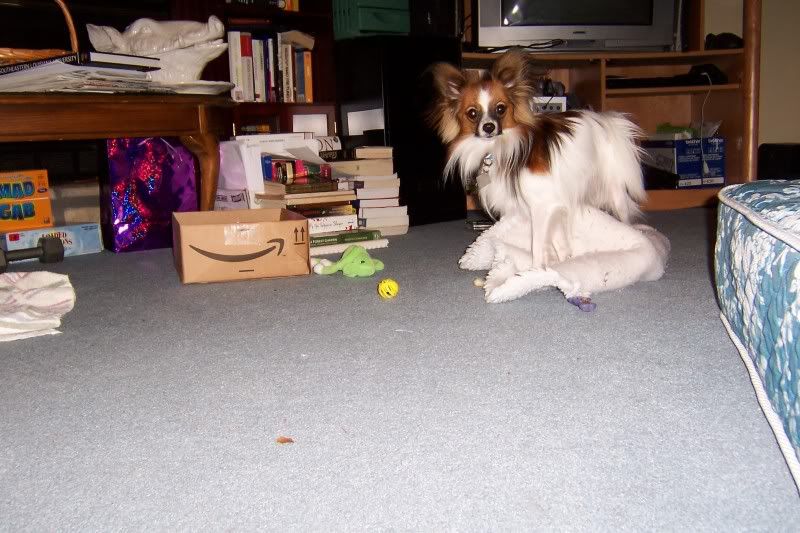 We're college students, so our living room is made up mostly of books, with an assortment of blankets and robes (and dog toys) strewn about. Please forgive us.
Here's a video(not great quality:\ )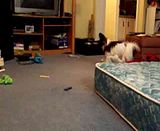 I'm not sure that I've seen him have that much fun with any other toy.