Discussion Starter
·
#1
·
so, what w/ the rising cost of gas, the fact that
I
could use a bit more exercise, and the fact that Kilt is a bit skittish out and about (my fault for not having kept up w/ the socializing and different places), the dogs and i have taken to walks on Mon, Wed and Fri instead of driving the 10 mile round trip to the dog club (we still do that on wkends and Tues and Thurs)....working up to a 7-8 mile a day walk....
so, i had the ? thrown at me..."how are you going to walk 4 dogs? or are you going to do 1 at a time?"
this is how.....easy as pie.....(even tho the leashes are "taut" the dogs aren't really pulling, just as far out as they can go w/out).....boy, do i get some funny looks, but mostly waves and
head collars on all...
(starting out)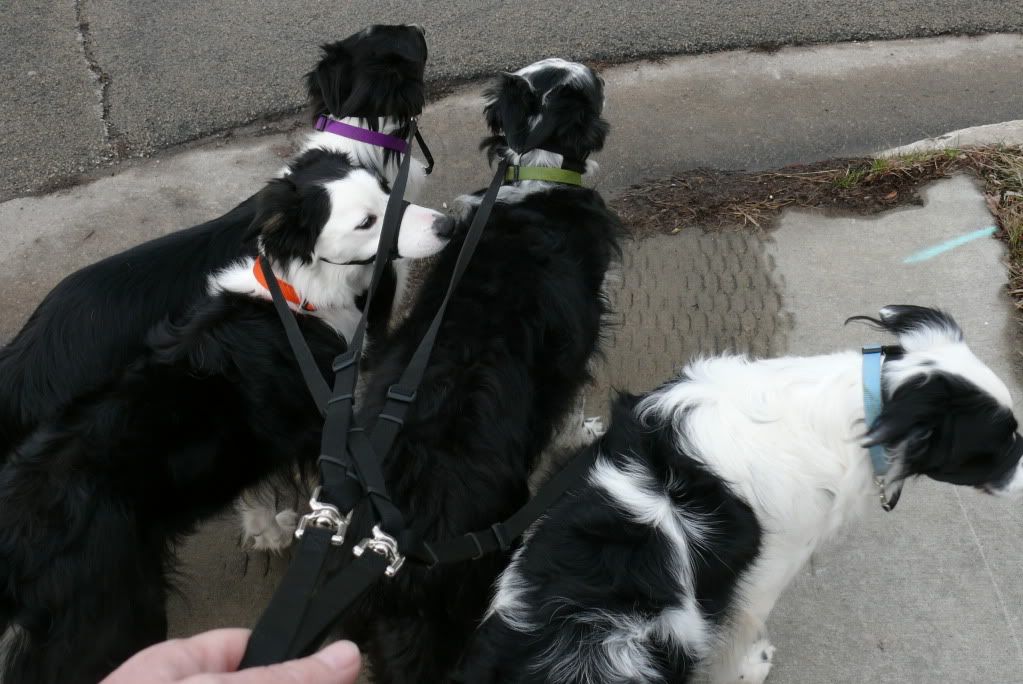 and changing up positions from time to time....
#1
#2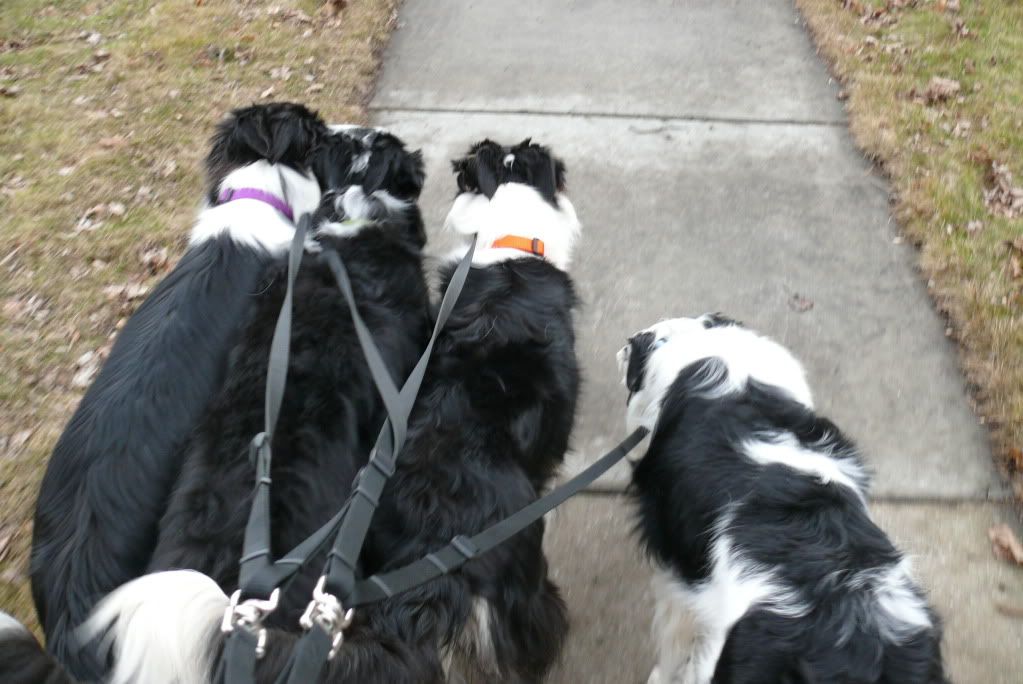 #3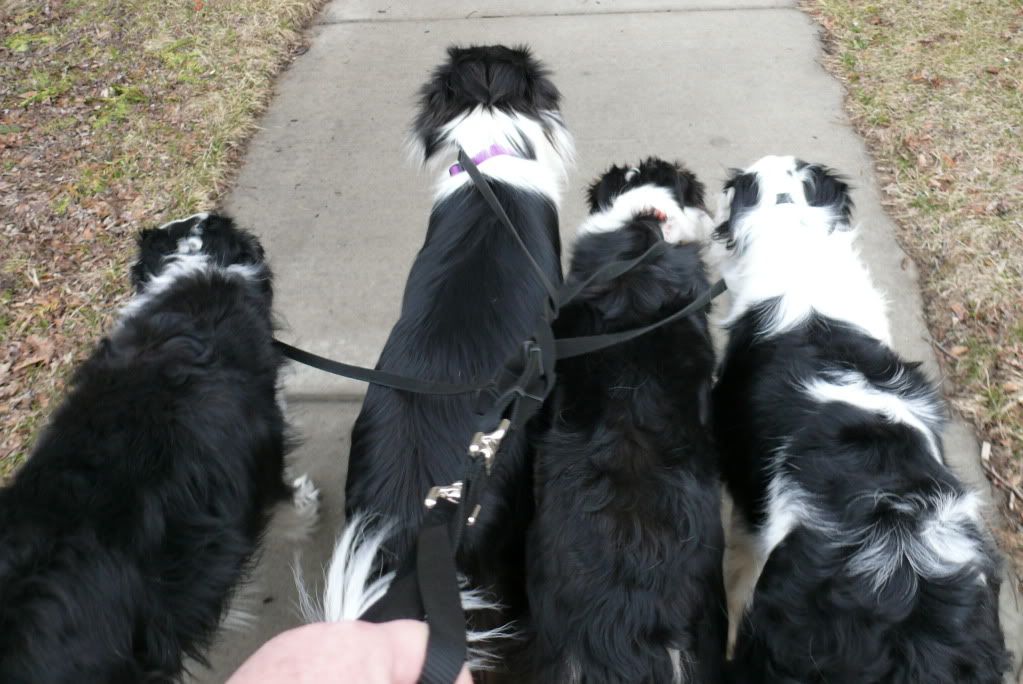 and a video to show how well they are doing after only the 3rd walk (mind you, Titch, Kilt and Saoirse all heel fairly well by themselves, but put them all together and....and Tir has ALWAYS said "Heel? isn't that the thing on the back of your foot?")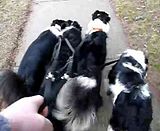 and Kilt? she's getting lots and lots less skittish....and sorry for some of the "jumpiness" in the vid...i was walking them and doing the pics/videos myself.....