Look up Resource Guarding. Chews and beds can both be resources a dog will guard.
Here are some places to start: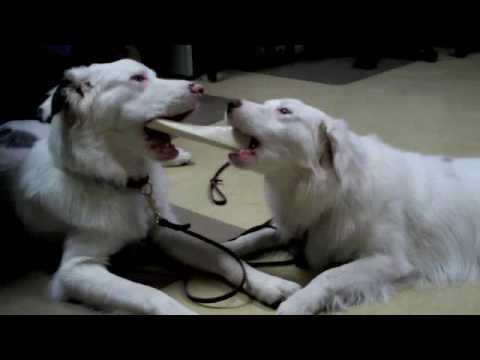 Does your dog growl at you when you approach his food bowl? Is your puppy possessive about toys and rawhides? Does he snap at you when you even step near him when he's got a bone? Does your dog bare her teeth when you approach the couch? If not, you're lucky! Read through this information

grishastewart.com
Years ago, I took care of a gooey-sweet adolescent Border collie, (Tilly, I'll call her) who flattened her ears and folded like a bird's wing every time you said her name. She was responsive and polite, and the other dogs seemed to like her as much as I did. It was especially rainy when she […]
www.patriciamcconnell.com
The term "resource-guarding" sends a chill through most canine behavior professionals. Here's what you need to know about resource-guarding.
www.whole-dog-journal.com