Discussion Starter
•
#1
•
My mom and I have been off and on debating this about Molly, our dog who is a Maltese. However, even though her coat is kept short, much against what my mom wants, it has some wavy-ness in it. She says, that since she has papers, Molly is most definatly a purebred Maltese... But I'm not 100% sure because I've been around only two other Maltese, both were siblings, my grandma owned one, and the other, lived with Molly at my aunts.
My grandmother's Malteses' coat was MUCH straighter than Molly's. And Demetri (aunts Maltese), though his coat was shorter than Molly's, was also straighter... I know not all dogs are the same, but I just wanted some opinions.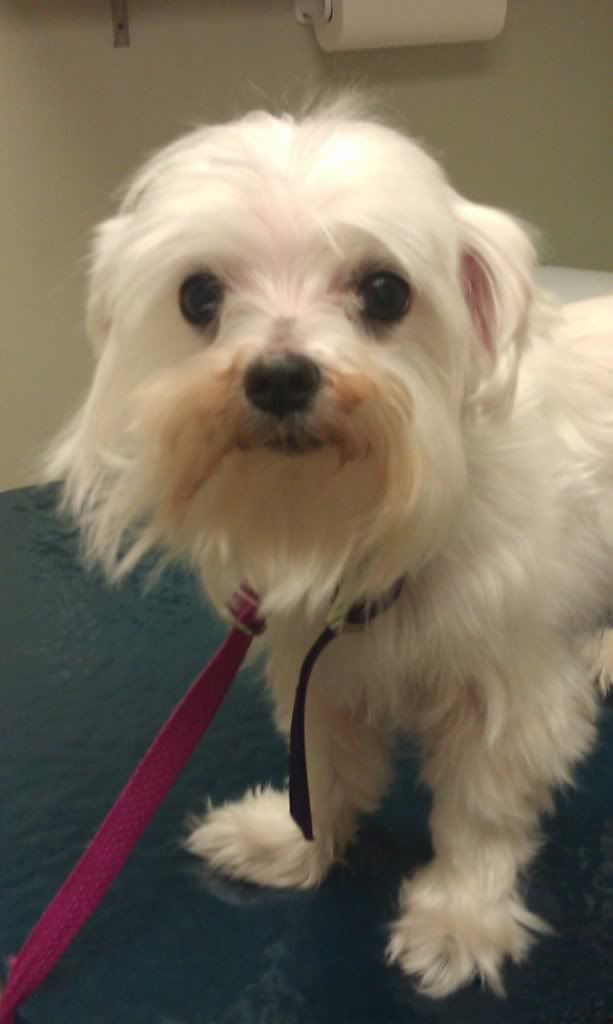 By the way, her hind end is short, because I forgot to give Molly her flea prevention on time, missed a month, and got lazy with grooming her, resulting in a two tone dog...
Thanks in advance