Discussion Starter
·
#1
·
Last weekend DH and i took Belvie to the dog park. I've been trying to take him at least once every weekend to socialize him with other dogs. He grew up with a cat, so he plays like a cat. He loves to play with other dogs, but can be a little unsure about the process... I took him to the park on friday and it was the first time that he *really* played with the dogs. Granted they were small dogs (that's all that were there that day)but i think it really boosted his confidence because the next day he played with all the dogs in the park!
I took some pictures on saturday. He had a blast!!
Just arriving:
Playing with the doberman.. He had a blast with her!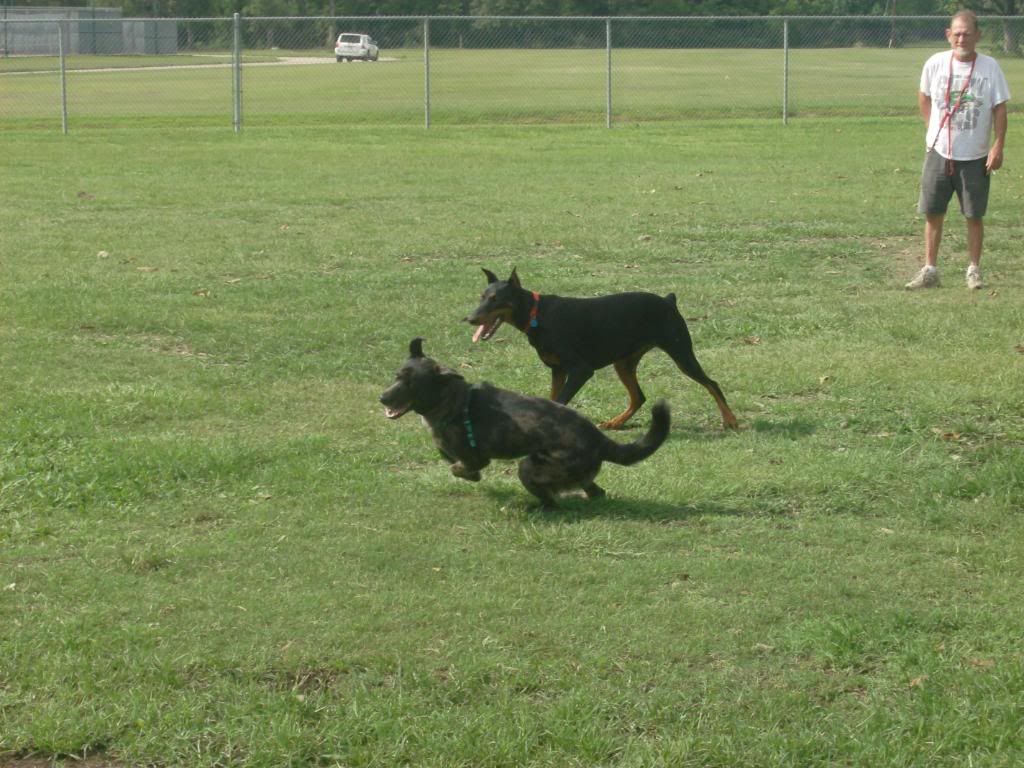 Meeting the big dogs