Dante, my daughter's sweet and goofy pound puppy, was diagnosed with lymphoma on Wednesday. His only symptoms had been extreme thirst and frequent, uncontrolled urination. Lab tests for a UTI or diabetes came back negative, so he went to a specialist who did a biopsy of a very small swollen area in one leg, followed up by more tests and ultrasounds.
My daughter and her fiance, who adopted Dante together almost four years ago, made the decision to have chemotherapy because Dante is young, fit and otherwise healthy. The cancer appears to be confined to one leg so the chances of prolonging a good quality of life for a year or two appear to be decent. The chances for a "cure" are remote.
He has been sleeping a lot following his first chemo but has a good appetite and has been playful and happy. My daughter is optimistic but our hearts are broken.
I have never met a sweeter or better-natured dog, nor do I expect to.
Here's a little Dante story from a happier time. Dante lives with a miniature schnauzer nicknamed the Angry Badger. They are inseparable (which is a major concern going forward) and Dante puts up with an amazing amount of crap from Zeke - but only up to a point.
Dante, Zeke, my two girls and I were all out in our yard and Zeke, as he so often does, was standing in the middle of the yard barking continuously at nothing in particular. Finally, Dante trotted over to him and gently, but firmly, clamped Zeke's mouth shut with his own. He held it shut for a moment and then released but when Zeke started barking again, Dante repeated the process. We enjoyed an hour-or-two of quiet after that and all I could think was, "I've been wanting to do that for years."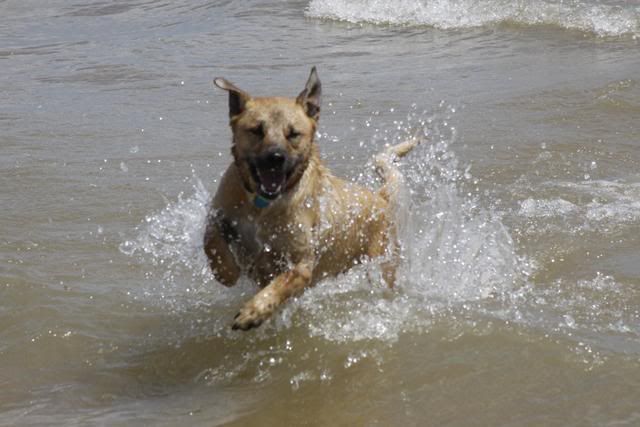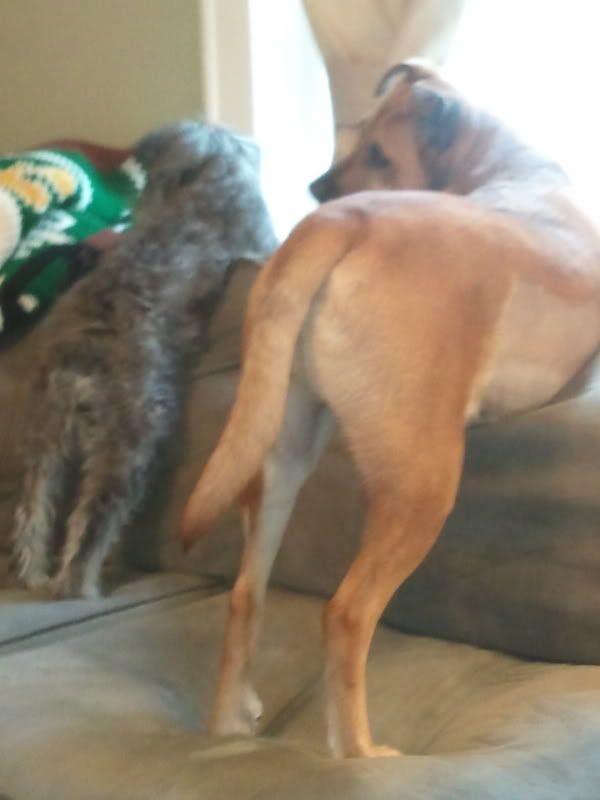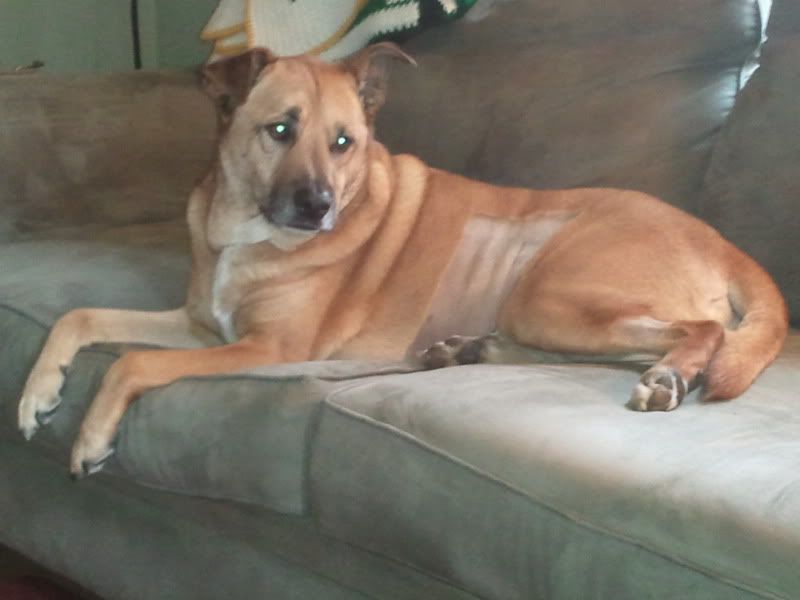 http://youtu.be/PyljIKhjHn0