Discussion Starter
·
#1
·
I found this little girl I named Bailey on April Fools Day this year across a busy road in front of our house. Vet said she was around 7 months old then since she was still cutting teeth.
She's 9 lbs right now and might get up to 10. Shes loves to run, cuddle, and climb up on furniture and people. She can get vocal when playing or if another dog is barking and her voice is very deep. Her ears tried to come up but they just didn't make it lol. her hair is silver and copper and very thin with the thickest right above her rump. Light blotchy skin under her armpits, green and yellow eyes. Also has dew claws on front and back feet with Luxating patella in one of her legs. She's sometimes fearful and took her a while to get used to the guys in my family.
We have been debating what breeds are in her-Chihuahua, Chinese Crested, Yorkie, Schnauzer
..but I'm thinking Chinese Crested mix cause of her hair and body shape. I'd really like to know what y'all think!
7 Months: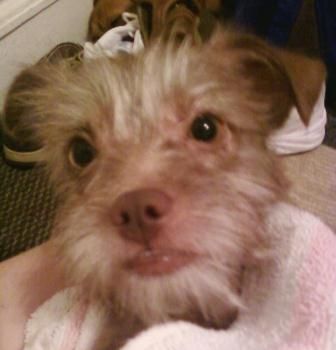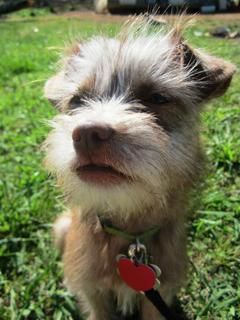 8 Months:
9 Months: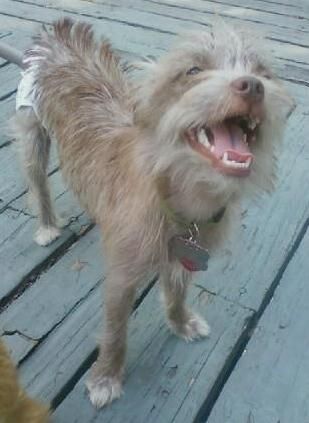 Excuse my dad..lol...She has a diaper cause she was in heat..
10 Months: