Well, there are a number of highly desirable "cat things" in that room, and it's always been part of their territory, so I understand why they'd be attracted to it. Cats aren't going to just shrug their shoulders and figure "welp, that's the puppy's room now", they're more like "WHAT IS THAT PUPPY DOING IN MY ROOM I'M GOING IN ANYWAY NOW HE'S BUGGING ME MOOOOOOOOOMMMMMMMMMMM." And of course cats are cats... some of them crave stirring up drama as much as a pack of junior high school girls and what is more dramatic than getting each other, the puppy, and you involved in this big old game every time you want some peace and quiet.
My point is that you can't change feline nature, so don't bang your head against that wall. And teaching a puppy to leave the cats alone is a long process with a lot of repetition... it took about 16 months of constant practice, running interference, and time-outs to get to this point in my house: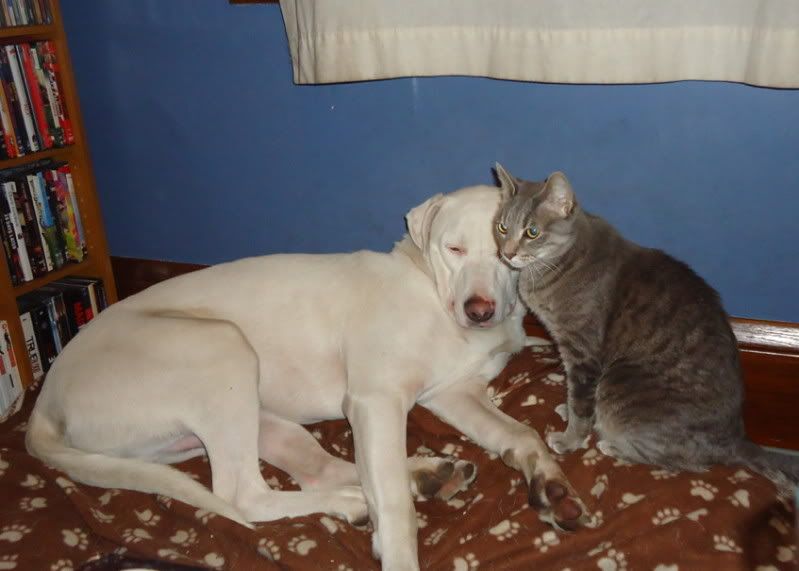 Yes. SIXTEEN MONTHS. And he will still try to bug them sometimes. So brace yourself, and don't give up.
Some practical things you might try... one, is putting a second gate on top of the first one that the cats truly can't physically get over, through, or around. Or rig up something homemade, such as getting a roll of window screening you can hang across the doorway above the gate - although they might try to go through it a couple of times. Another would be to move the puppy's area to somewhere less valuable to the cats OR make another room more valuable to the cats by moving their furniture and maybe putting in some window sill cat nappers. You can also mount your baby gate about 6 inches off the floor so the cats have an easier time of escaping once they realize it's maybe not such a good idea to be in that room with the puppy.