First of all, I would like to reassure you that I'm not a troll. This is my first post, but I have read absolutely everything on the board. A discussion with another group prompted me to want to try a bit of experiment - more of a game, really.
In the interest of full disclosure I will say that I know the answer, and will post that, as well as the reason for this silly post fairly soon.
What breeds, or breed, do you think this guy is: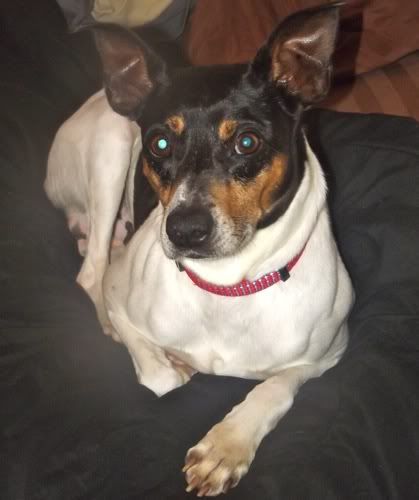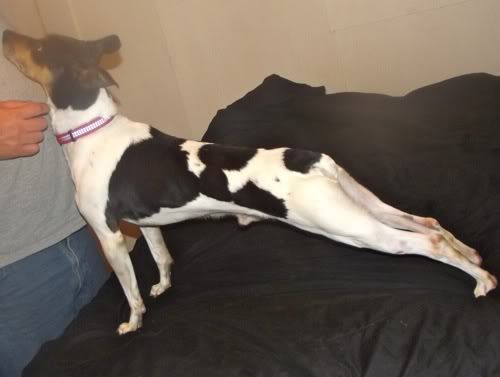 (This is not his normal posture, obviously, but gives a good look at his build, lack of tail and markings)
He is an adult, he is roughly 18 inches tall, and weighs 20-25 pounds. His tail is docked.