Discussion Starter
·
#1
·
Just checking in to say hi to everyone. I have been SUPER busy. I have a roomate currently and my cousin will also be moving in. It's awesome because the roomate I currently have was one of the managers in the pet hotel where Chance used to go and I used to work so he knows all my dogs and they all know him. It's working out wonderfully. Chance is crated any time we aren't in the house, which is rare because our work schedules conflict to the point where there is usually one, if not both of us at home.
Fiance turned into ex fiance back in december and I havent spoken to him since. I have a boyfriend for the last month or 2 and we are very happy, and my life in general is just amazing. Here are some pics from when me and the roommate took the dogs to the DP. Chance couldnt go in the big area with all the dogs, he wasnt reading body language appropriately and was barking and just too wired, so we found another fenced off area for dogs across the parking lot.
I will catch you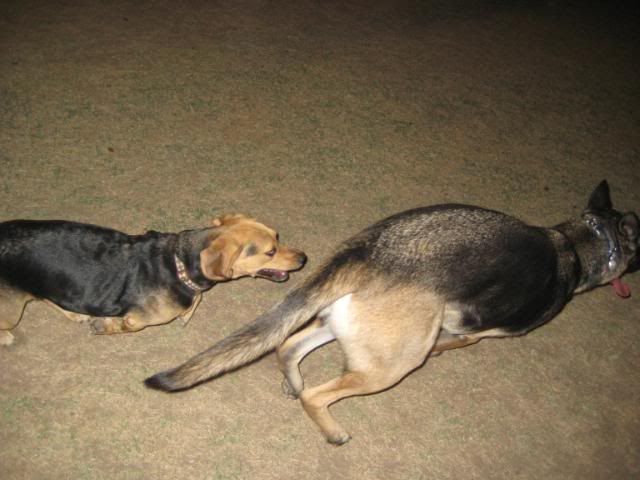 Hes colored like a skunk
Even Bailey ran around!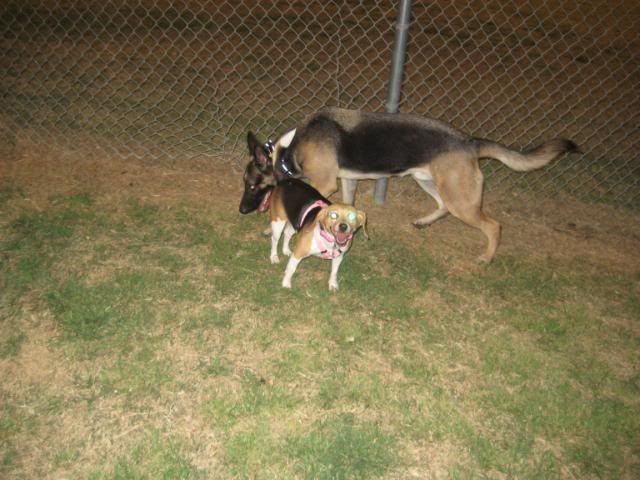 I will still catch you!
That's all for now. I haven't taken many pics lately with being so busy, but just wanted you all to see my 3 are still happy and healthy!