Discussion Starter
·
#1
·
Hello !
I'm the happy owner of 3 dogs, we have fun doing Agility, tricks, hiking and biking together.
Axelle is a 12 year old blue-roan female English Cocker Spaniel.
She has bilateral cataract and doesn't hear much any more, but still competes successfully in Agility.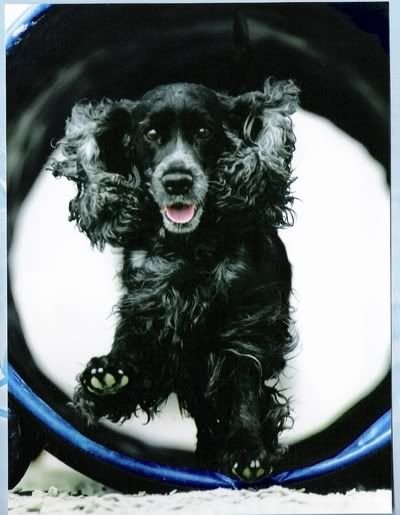 Silane the blue-merle female Australian Shepherd is 11 and retired from Agility and Frisbee.
She loves to swim.
Maïko is my 3 year old male Aussie who competes in Agility and has learned lots of tricks.
I'm currently trying to figure out a Musical Freestyle routine with him.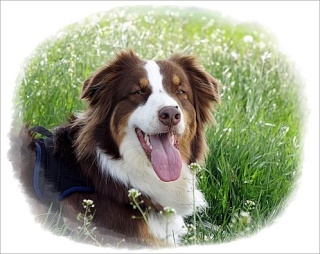 All 3: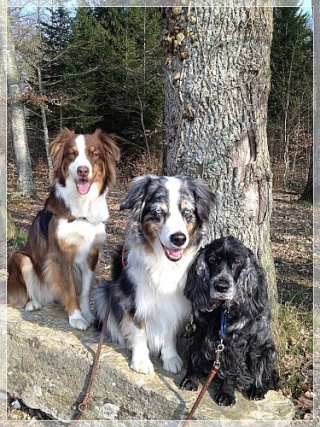 I had a dog grooming business in the past, but went back to my job as an ICU nurse so I could earn more/work less and have more time for my furry friends !
:yo: