Discussion Starter
·
#1
·
Last weekend Luna had a grand old time playing with the garden hose: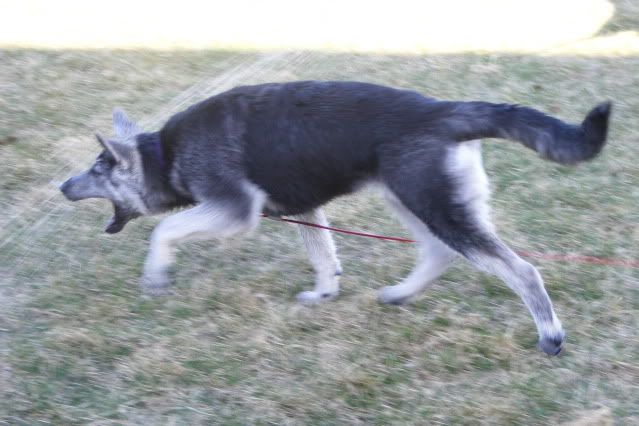 Unfortunately, she must've caught up with it too many times because she ended up having an episode of projectile vomiting when we got in the house. The vet said she thinks it was just a combination of water/air in the tummy (from the hose) and running around with the water/air in the tummy. Sort of a kid in a carnival ride syndrome.
She's no worse for the wear, and we're glad we have stainmaster carpet!