Discussion Starter
•
#1
•
Hey guys, it's been a while since I've posted anything, but I am going to try and get back into the dog forum! :wave:
Arya is now 11 months old, and she has become the most wonderful dog. She is such a sweet soul, and loves everyone and everything she meets. We have done a ton of training, and she will be taking her Canine Good Citizen test after she turns one in May. I am so proud of my pup!! Had to brag little bit! We are going to work on her becoming a therapy dog shortly after she passes her CGC. She is amazing with children, so we hope to work with them most of the time. She is really changing minds about the breed, and I know she is going to help a lot of people in need. I'm such a proud momma!!
Arya and her training class buddy, Prada, at a dog-friendly restaurant.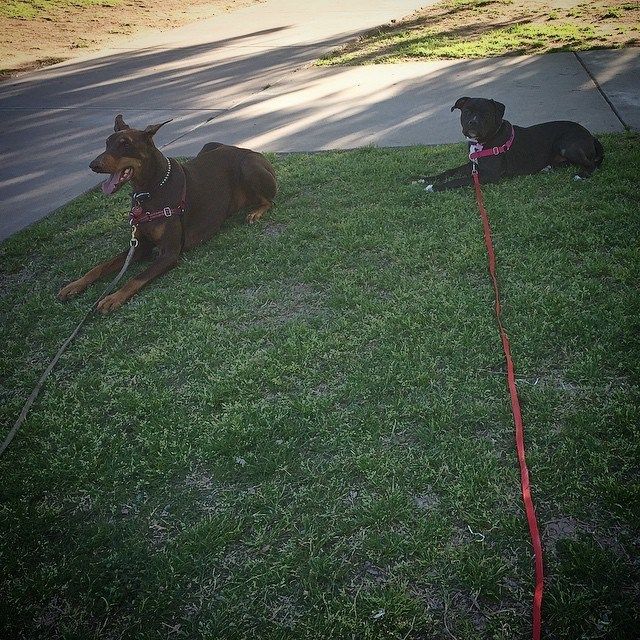 Arya and Nikko working on down-stays at a park.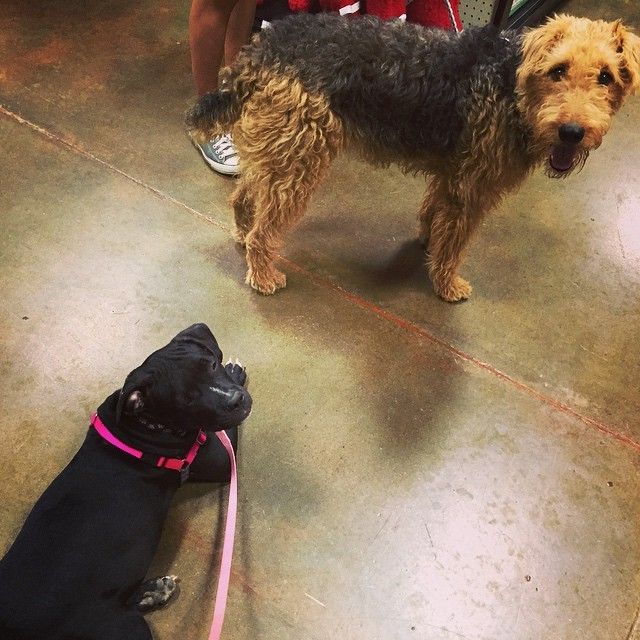 Arya and Ginger in her puppy training class!