Well, most people here advised me not to get a 2nd dog while my first dog, Melo, was still a puppy at only 5 months old. Well, what can I say. I wanted a 2nd and I got attached to this beautiful girl.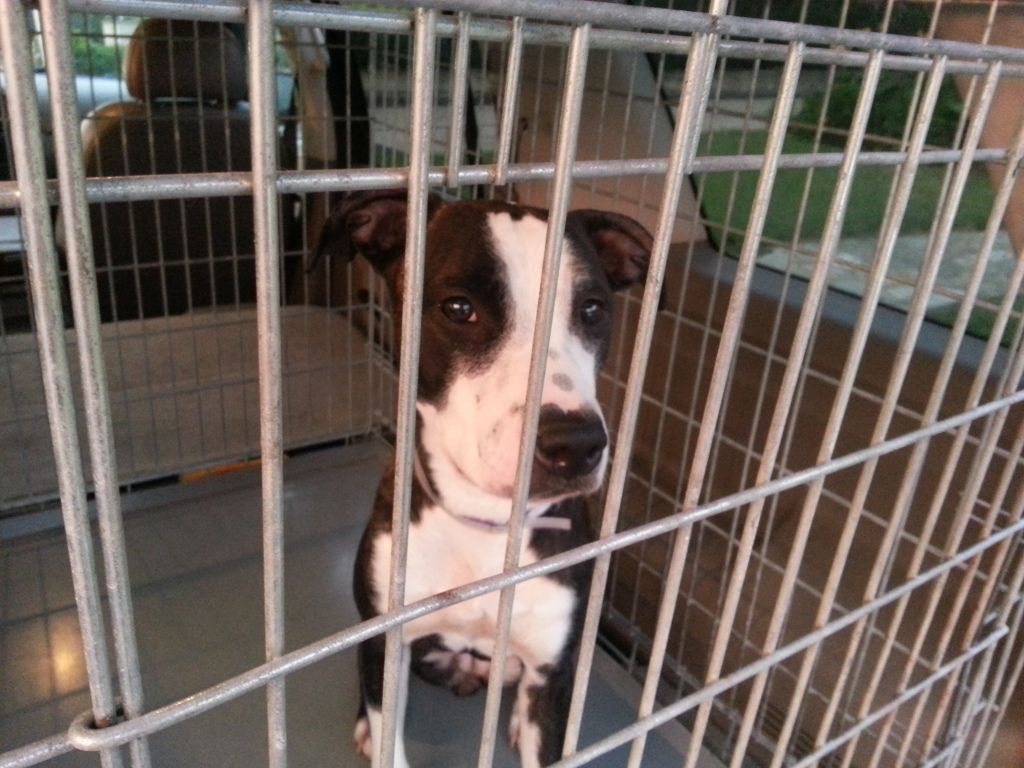 This is Lady. She is a year and 3 months old. Her owner surrendered her because of "Landlord Issues" in NYC. As is the case with most dogs (especially pitbulls) in the NYC ACC, she got Kennel Cough while in the shelter, and was put on the "At Risk" list. This list is released every day, showing dogs that were in danger of being PTS the next morning. I met with a couple other dogs before her, but just didn't feel it. The moment I saw her, I knew she was my dog. So after thinking about it for a couple days, and seeing her about to be PTS, I had to save her.
As stated, she does have kennel cough, and she is currently on antibiotics for it. I have been keeping her and Melo as separated as possible, and so far, Melo hasn't gotten it himself *knock on wood*
Now, she is listed as a pitbull mix. Any guesses on anything more specific? Just curious.
Also, I have been keeping her crated most of the time since I got her, trying to do the whole "2 week shutdown" thing, and it seems like it has already done wonders. I took her and Melo on a 3 mile walk today and they acted like they have known each other for years.
More pics: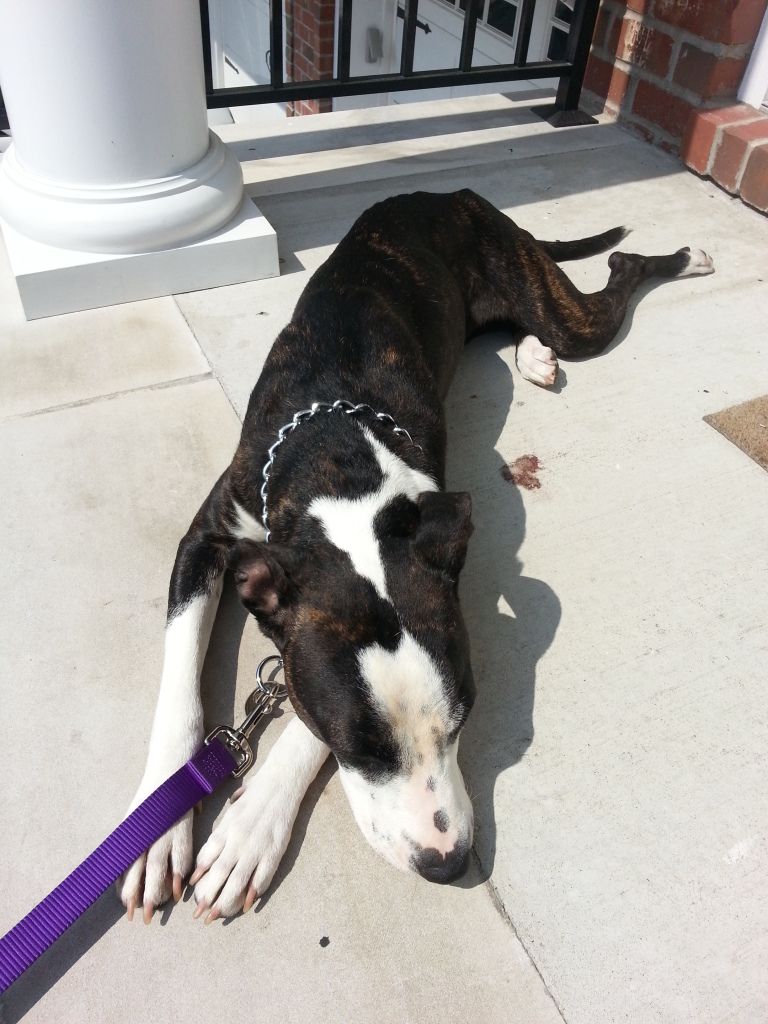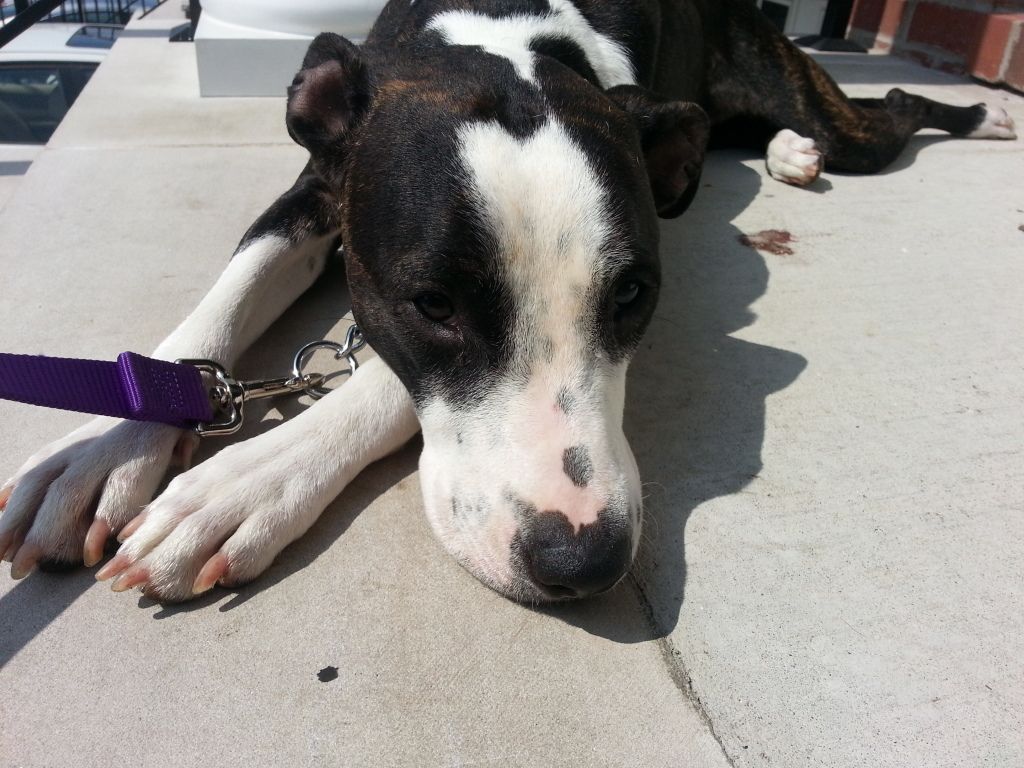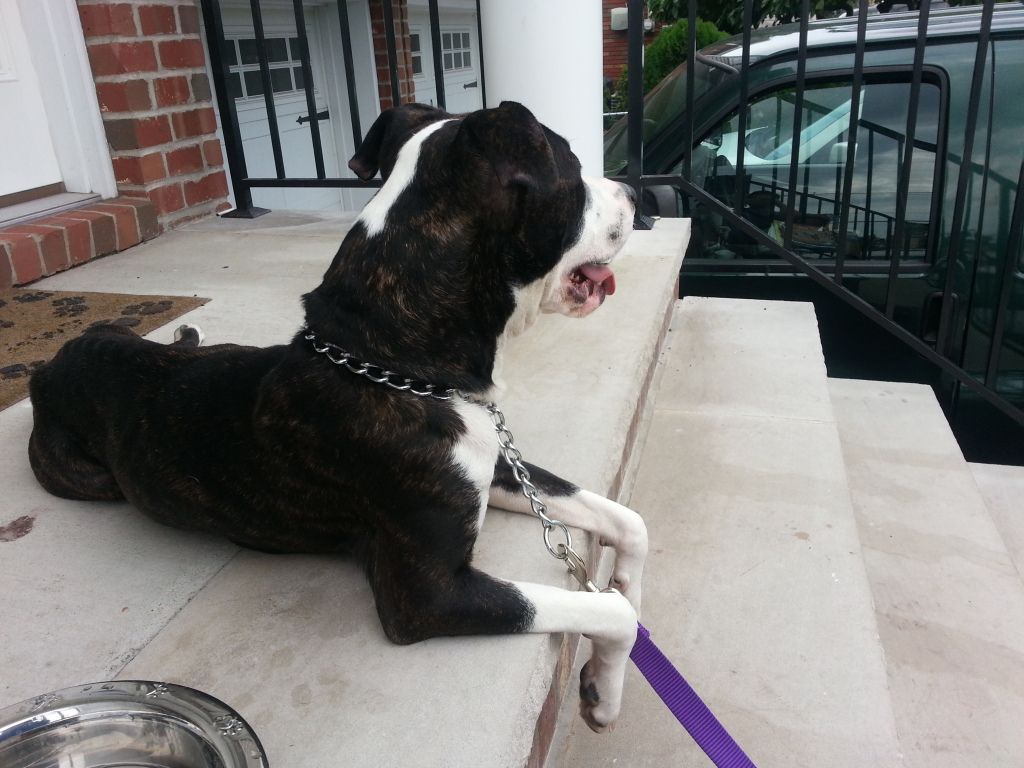 Here she is tired out after her walk with Melo! Haha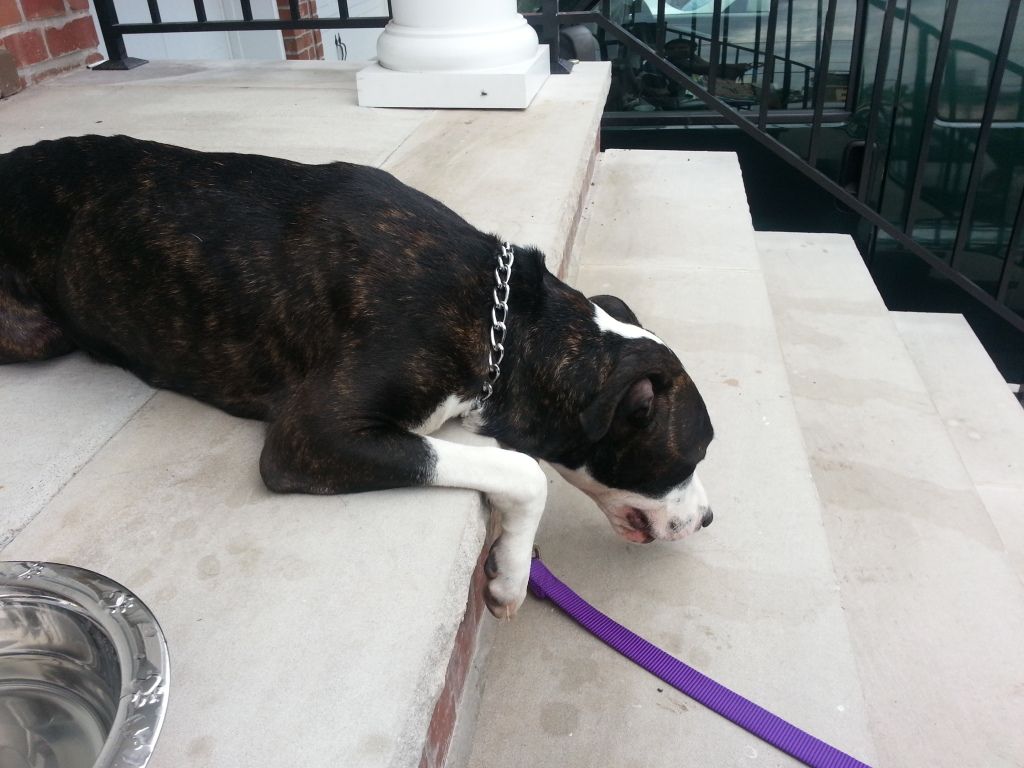 And here is my main man Melo