Discussion Starter
·
#1
·
Yesterday the weather was real nice, so I decided to take some photos during my afternoon walk with Mike. Not that that's something unusual
So beforehand some warnings!
First! LOTS of photos ahead!
Second! LOTS of crap quality photos ahead! So my apologies, my cellphone camera is all I've got at the moment. Still, I think I've made some fairly pretty shots
First, I'll introduce you to the subject of my attention, Mike: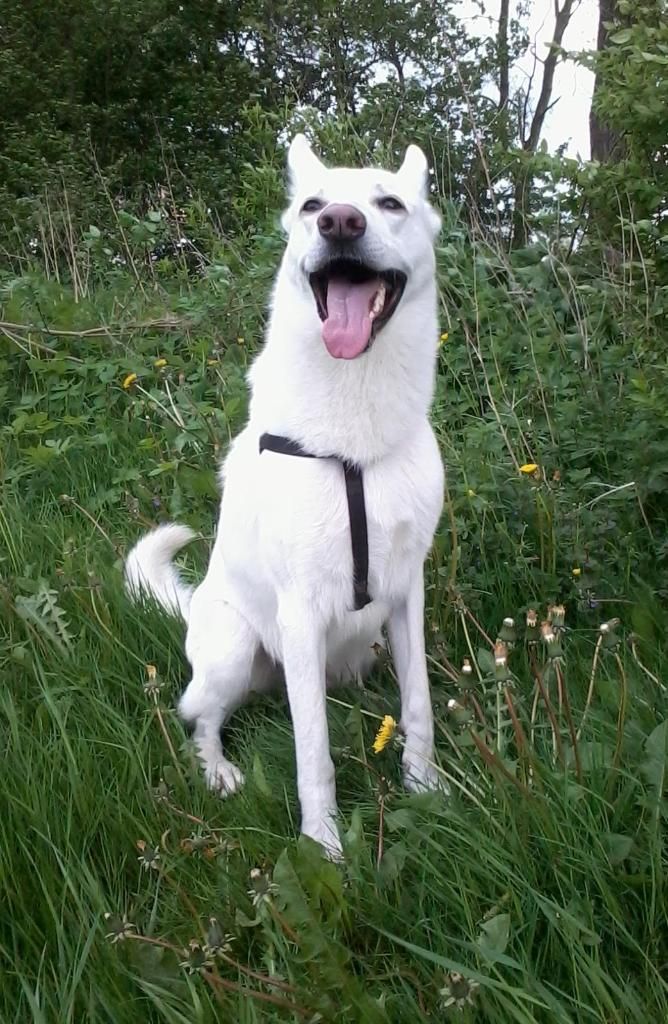 As you will all come to understand while watching the next couple of photographs, Mike loves sticks. Big sticks. And preferably, he wants to drag them all home. Unfortunately, not all sticks are willing to cooperate with him, which drives him nuts sometimes. One such occasion was yesterday afternoon
Finding 'a' stick...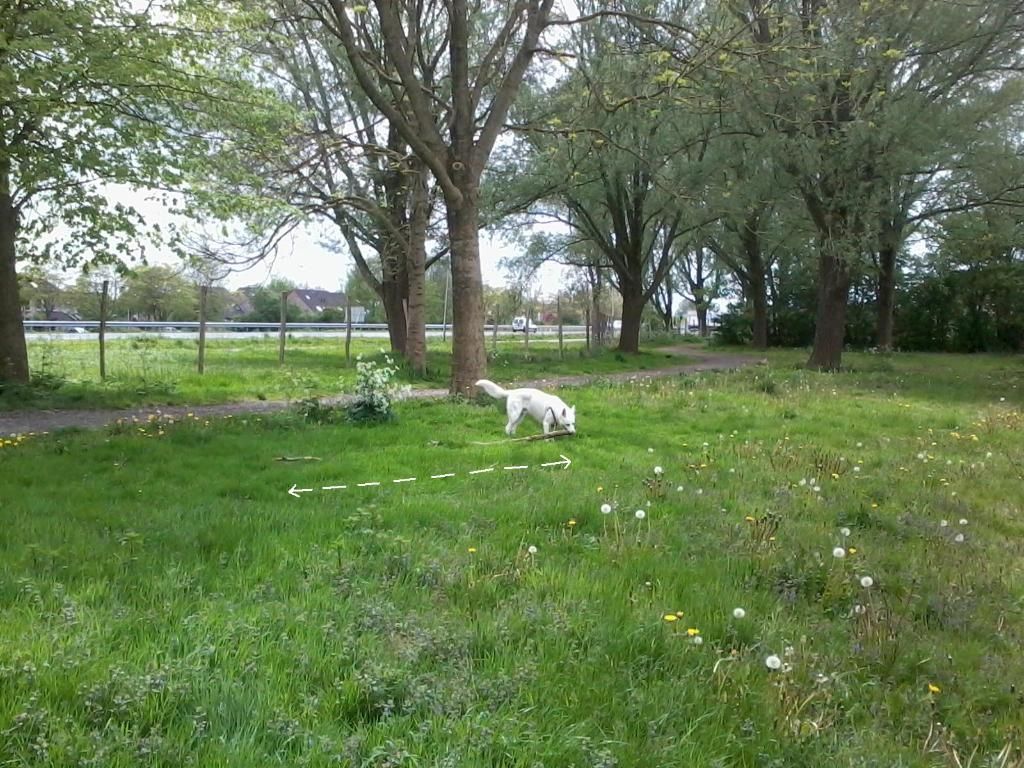 Walking around with the pretty big stick...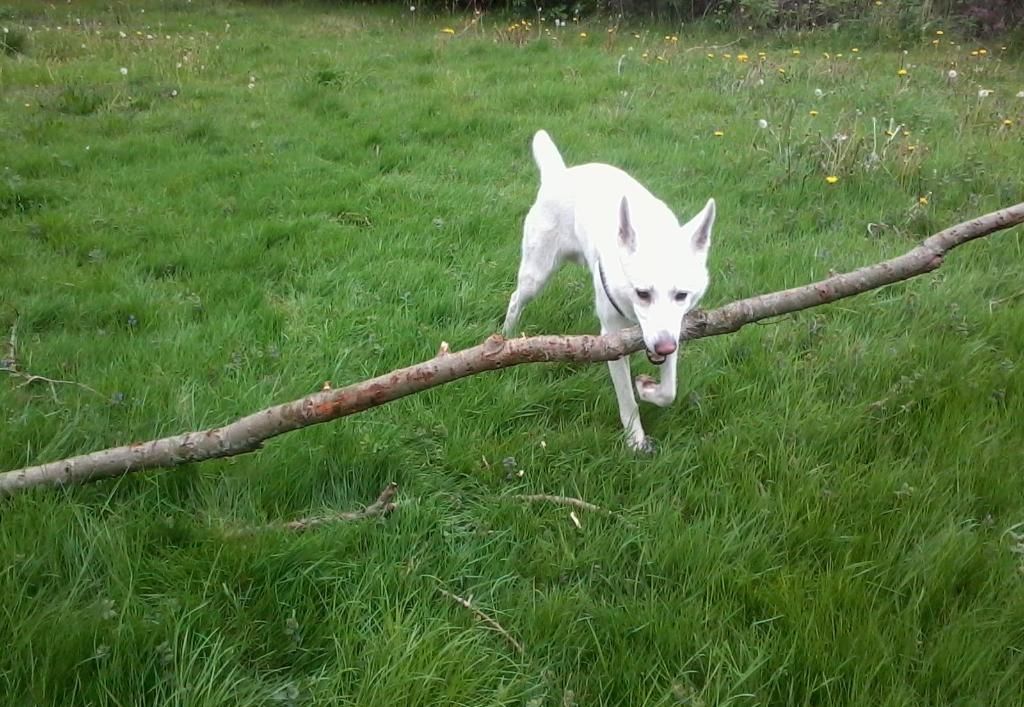 After realizing it was a bit... too much stick... to carry around, he assessed it by walking around, pondering his next actions.