Discussion Starter
·
#1
·
I studied Russian in Odessa,Ukraine from August 2011 to November 2011, I thought it would be a very interesting experience to help at the local dog shelter. Odessa (and whole Ukraine) has a very big population of stray dogs. Just in Odessa it was estimated to live around 70.000-80.000 stray dogs. You saw them everywhere, in the suburbs and in the very city center.
The shelter was home to around 180 adult dogs, 20 puppies and 40 cats. They had 4 employees (who worked 7 days a week without any vacation and had a salary of around 70$ a month). The shelter started in 2001, the initial goal was to take care of dogs that couldn't survive on the street by themselves. For example sick dogs, old dogs, invalid dogs, blind dogs etc. But after a while people started to leave unwanted dogs at the shelter. For example the dog got sick and they couldn't afford veterinarian care, or people thought the dog eat too much and they couldn't afford it, or they just got tired from the dog. The shelter also get dogs that have been beaten by people, many drug-addicted thinks it's funny to torture stray dogs.
The biggest problem they had was the money, it came a vet two times a week to sterilize the dogs but they didn't have enough money for enough medicine etc. The biggest problem they had was that it sometimes was hard to get food for the dogs, people donated some, but it was too little. The dogs mostly got different types of porridges and some puppies had gotten rickets.
They said we was the only volunteers who came and worked, other people just gave something and then left.
The shelter was in pretty bad condition, but on the other hand, they tried to do as much as they could for the dogs. Most of the dogs didn't sit in kennels at least but could roam freely on a pretty big area.
Here is some pictures from the shelter: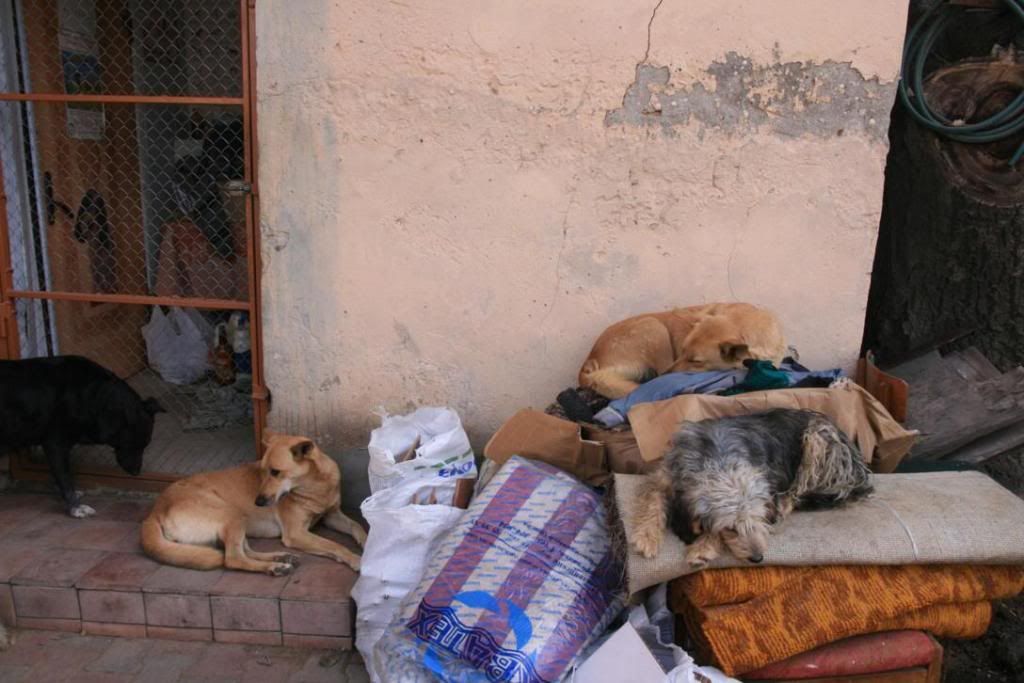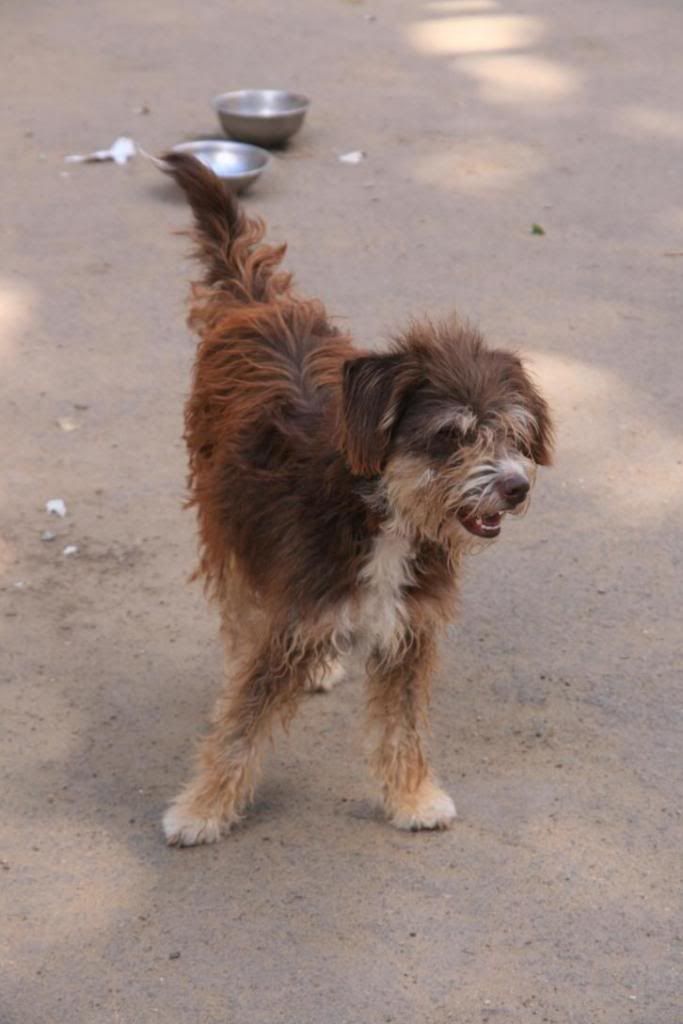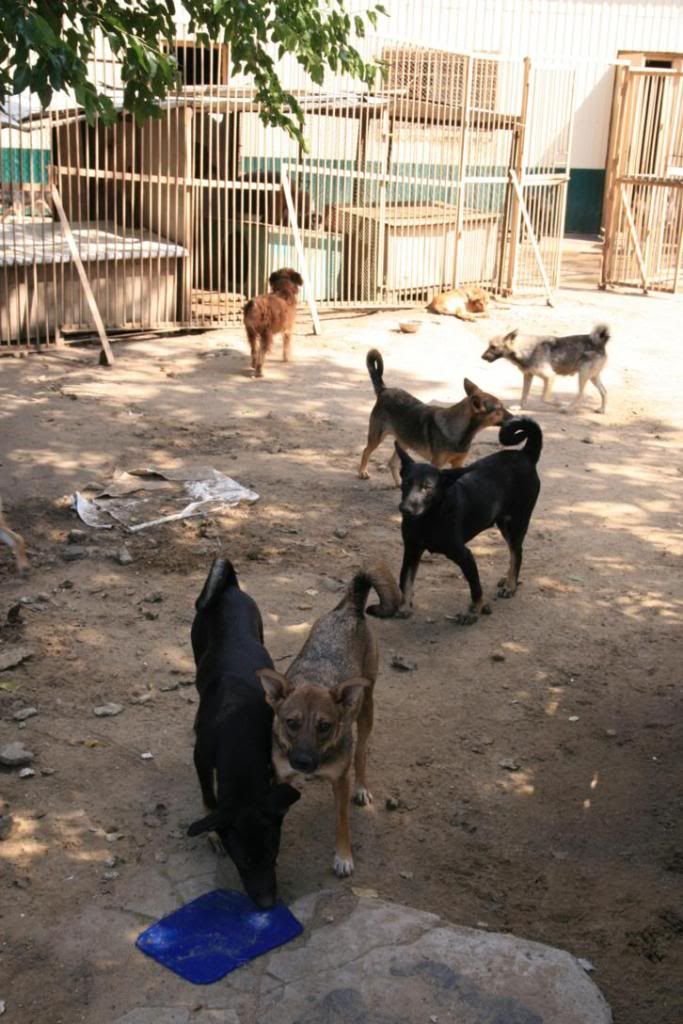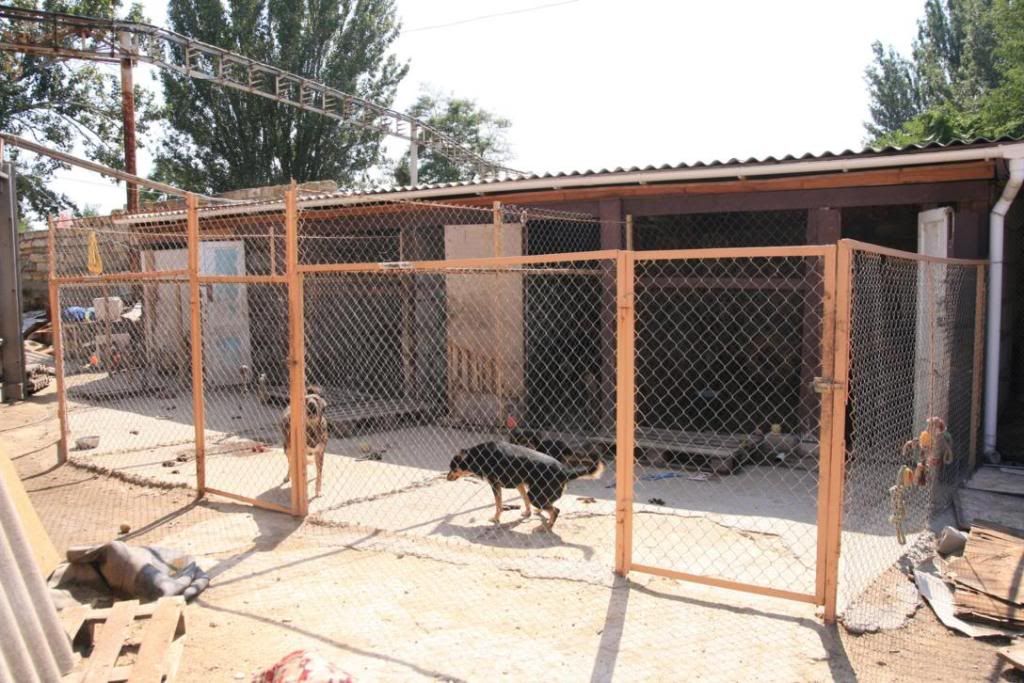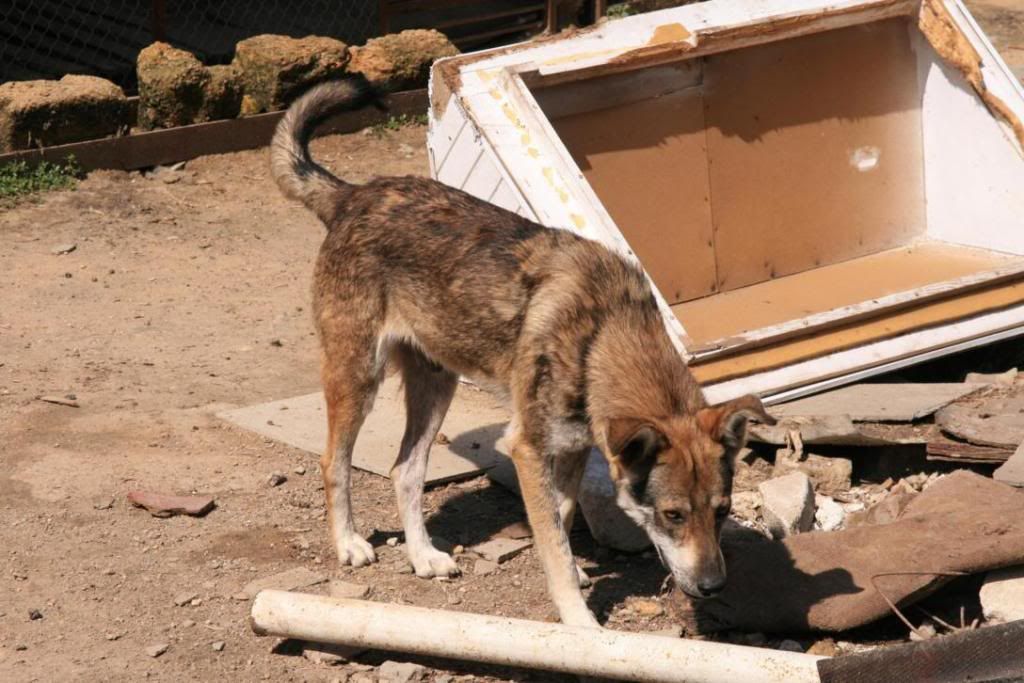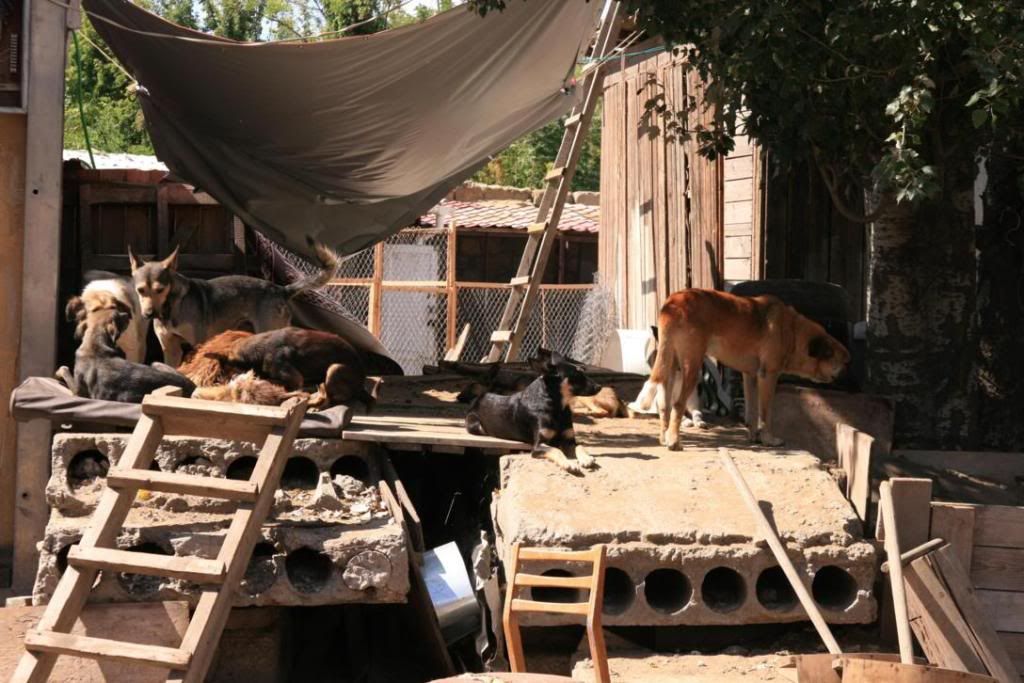 They kept aggressive dogs in kennels. This is Zhanna, she was used by a backyard breeder who just wanted her to produce puppies, once when she didn't took care of the litter they dumped her.