Discussion Starter
·
#1
·
I was looking for pictures of some my late furr babies and thought I would share some of them with you.
This is Piojo. I found her when I was in college and she fit in the palm of my hand with no hair on her ears or tail. She looked like an over sized wood rat! She was my bestest friend for 13 yrs and I still miss her. Look like someone else you know...?
This is Misha. I made the mistake of taking her out of her cage when I was at PetsMart. I called her my insanity dog. Did NOT need another dog...and she was just about the smartest dog I've ever had. I lost her due to a complication from heart worms. I still have not forgiven myself for this.
Tinker Bell is the black one and Lucy is the white one...and let me tell you, Lucy lived up to the name of scatterbrained! These 2 were best friends and Lucy was lost for about a month after I had to have Tinker PTS. She was with me for 2 more years after that. They both lived to be over 14 yrs old.
And here's the 3 girls together. Misha and Lucy didn't always get along and this picture NEVER would have happened if Tinker hadn't been in the middle!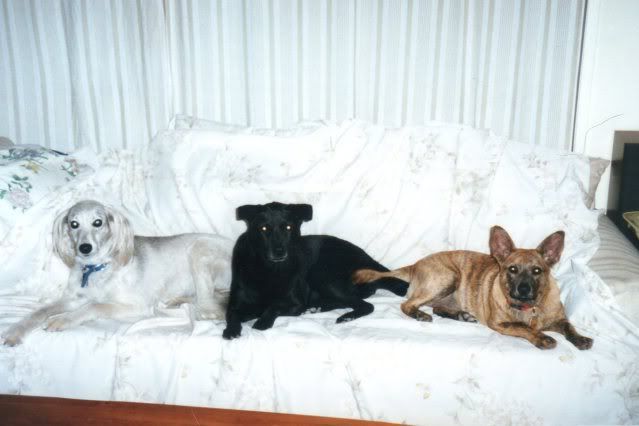 Thanks for joining me on my little trip.