Do you guys remember PJ? You can see her puppy pictures on page 26 (post #511) I was able to make it up to the adoption and this gorgeous pup struck my eye. I walked over to read her bio and low and behold it was PJ! She's grown sooooo much!!!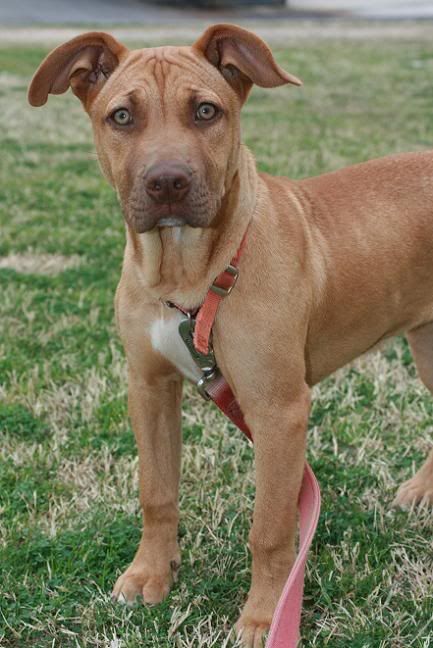 She is growing up to be one beautiful dog.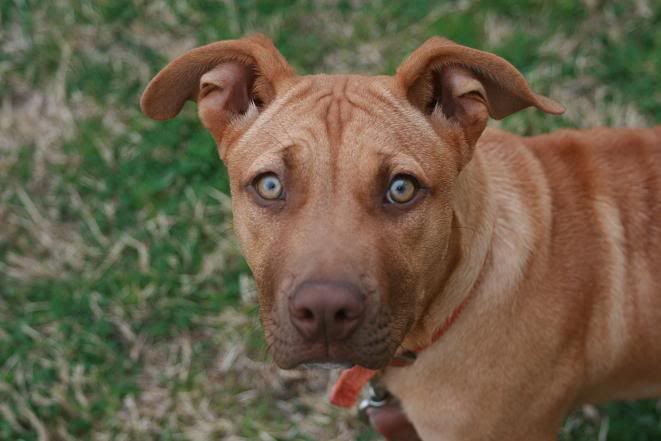 Kaylie is new since the last time I went to an adoption. She is only a pup, but she managed to bruise my wrist and also pull a muscle in my shoulder. I walked her fine, but once I sat in the grass she practically pulled me back up onto my feet. She'd be great to teach weight pulling or give her a spring pole!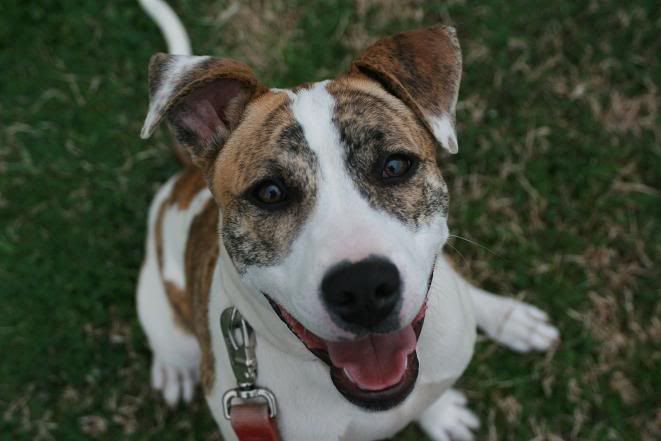 She was eating a cookie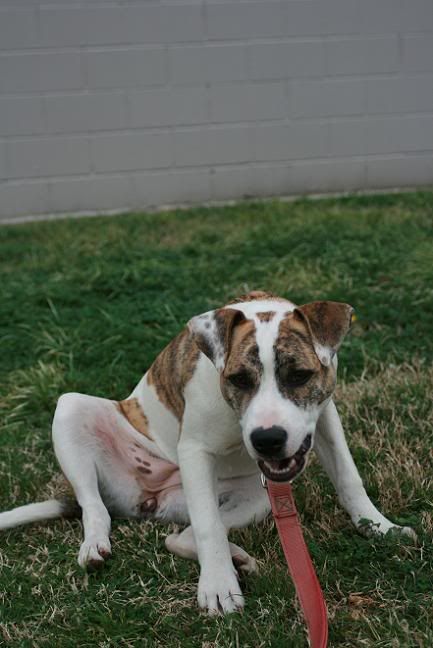 *More*