Discussion Starter
·
#1
·
So it was hot today, like, really hot. I decided it was a good a day as ever to go swimming and everyone behaved themselves! I felt like I was with a pack of highly trained dogs when in reality they were just too hot to cause trouble.
I have decided that this summer Tyler is going to learn how to swim and like it. His brother, Ozzie, loves swimming but for the past 4 years Tyler has stuck to shore. He will go up to his elbows but that's it. His favorite past time is waiting for the swimming dogs to come in and then try to steal their toys. Well, no more! He will just have to fetch his own toys.
To kind of help the stubby boy out I got him a life jacket and WOW! He took to swimming right away. I was thrilled and still think I am beaming a little. He had quite the "I don't know about this" face on while he was paddling around but he kept coming in and then going back out without much coaxing. He also went for a couple decently long retrieves.
Who needs a Lab when you can have a Pit?
(just kidding, lab people)
Okay, I am going for it.
MINE!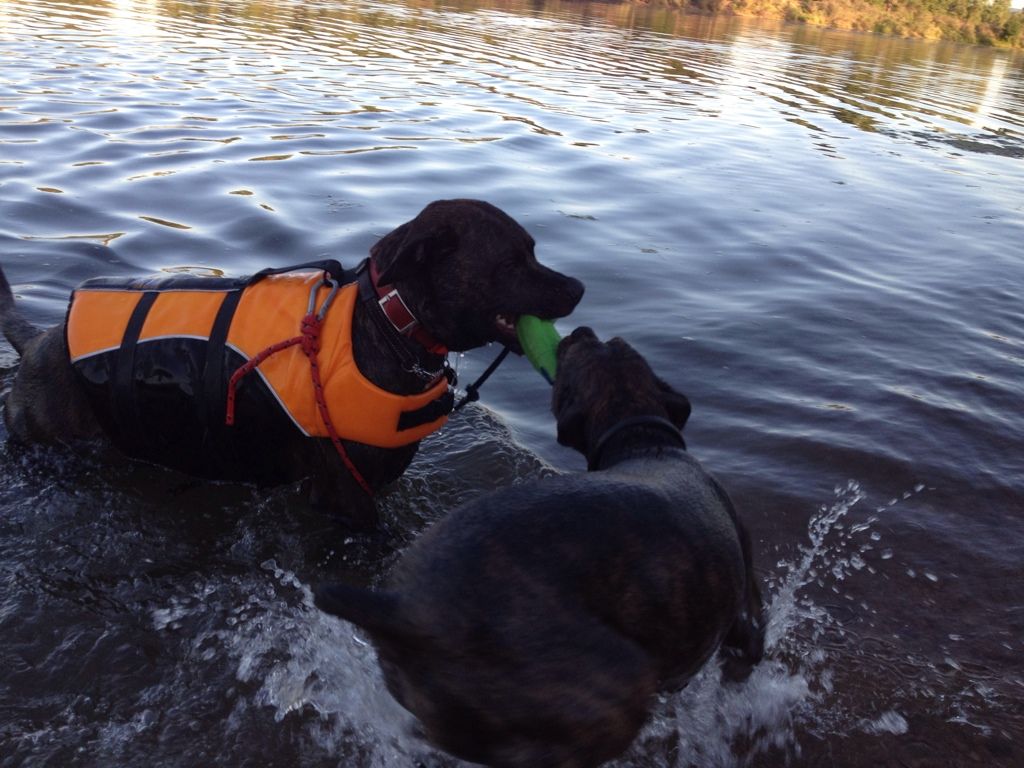 And now for the reward.
Looking good in that safety orange.
Aaaannnnddd.... one of Kaki for good measure.
Ozzie got to go out earlier in the day and he behaved too!
I never thought I'd see the day.