After we came back inside I took her out on the deck for some more formal portrait attempts.
My favorite shot. This picture basically says 'Dakota'.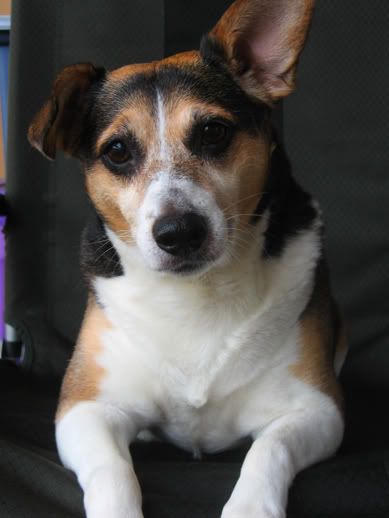 Waving on command
Okay, treat now!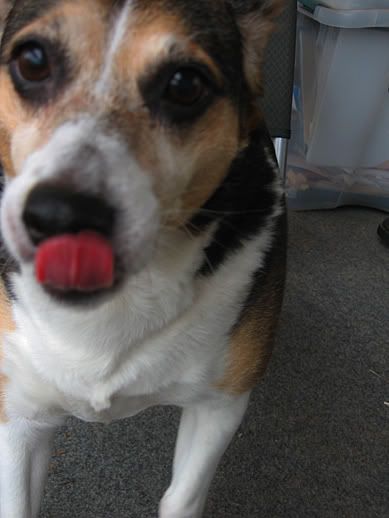 And a nice close up of her face. I love those big brown eyes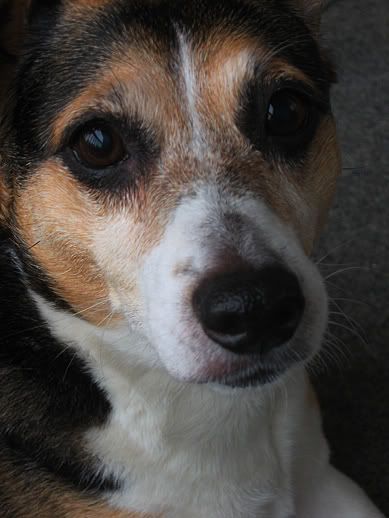 That's all for now. Thanks for looking!