Discussion Starter
·
#1
·
Everything had gone exactly as planned. We got up at 2:00am Friday, then my mom showed up at 3:00am and we were off. Taking HWY 93 at that time was not the best of choices. Being a Colorado native, deer are nothing new or very surprising. But the thing that threw me was the sheer numbers. I ended up driving the
speed limit
after the second hard braking situation before Co 128. Just one more pit stop in Golden and we launched up Gennessee hill on I-70 for the continuous leg to Kite Lake. Exiting at Frisco as the sun lit up the valley reminded me of how much I miss living in the mountains.
The highlight of the drive was seeing a 599 Fiorano for the first time. I tried ever so desperately to get the camera out and snap a shot, but it was too little too late. Normally super cars in Summit county are of the typical high dollar rental variety in red, black or yellow. But this was a Ruby Metallic (deep wine) car with such exquisite styling and hand made artisan perfection. Enough with the car before I hijack my own thread.
We crested Hoosier pass at 6:15am and the olde familiar views were just as stunning as they were years ago...
The road to the trailhead/campground was easily navigable, even by Oklahoma plated Honda Civics. A few big rocks to avoid and some washboard tacking made for minimal thinking. By 8:00am we were half unpacked and starting to reach the end of setup. The view ended up taking some time away as we just gawked upon arrival...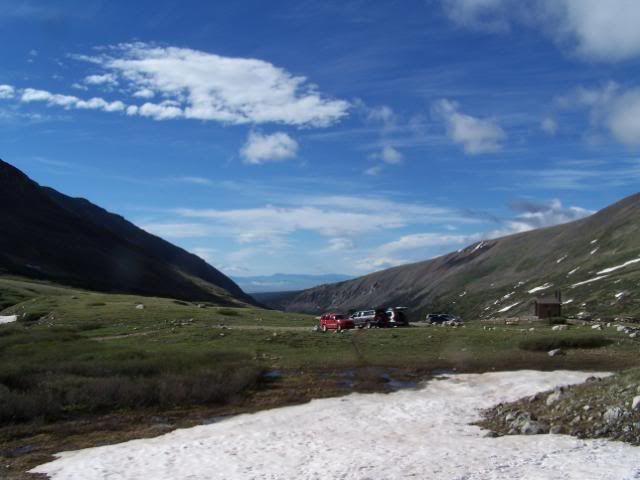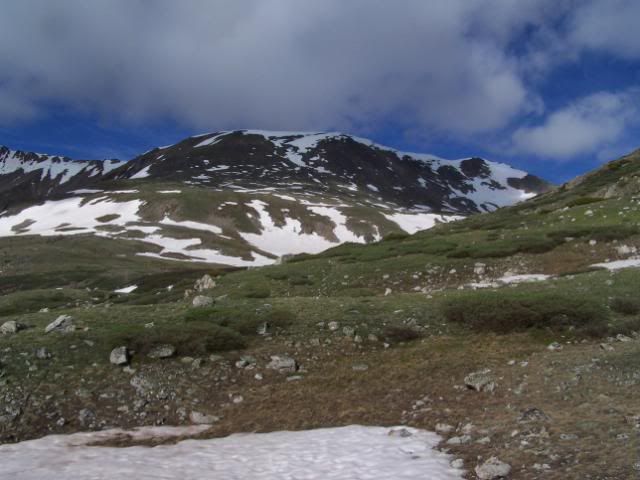 (cont.)